Superhero Day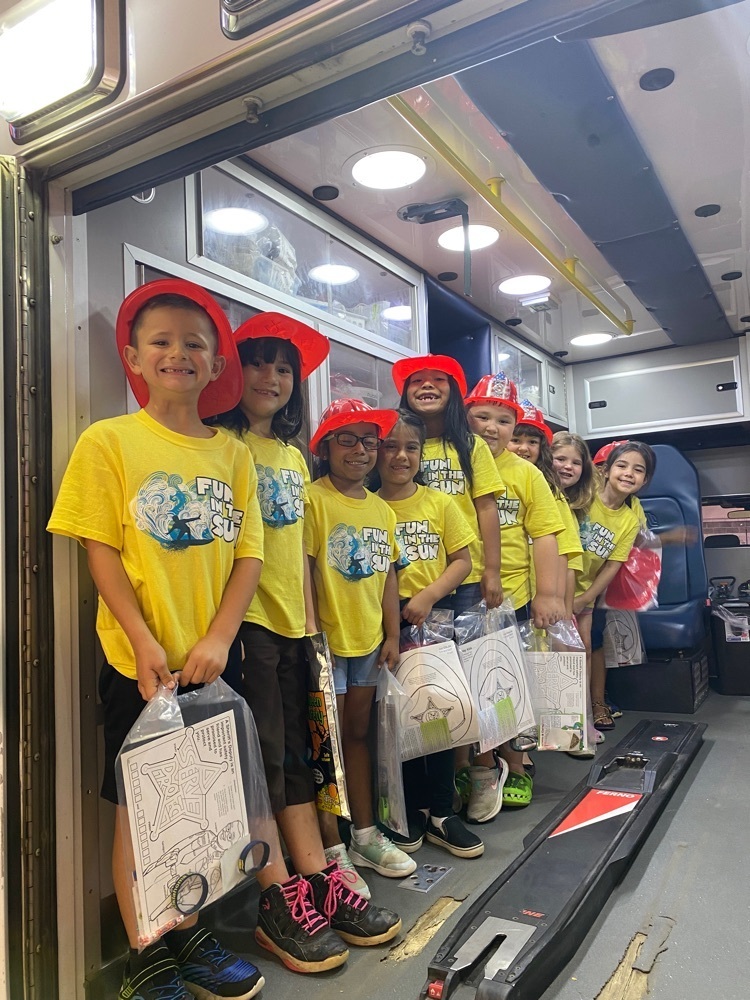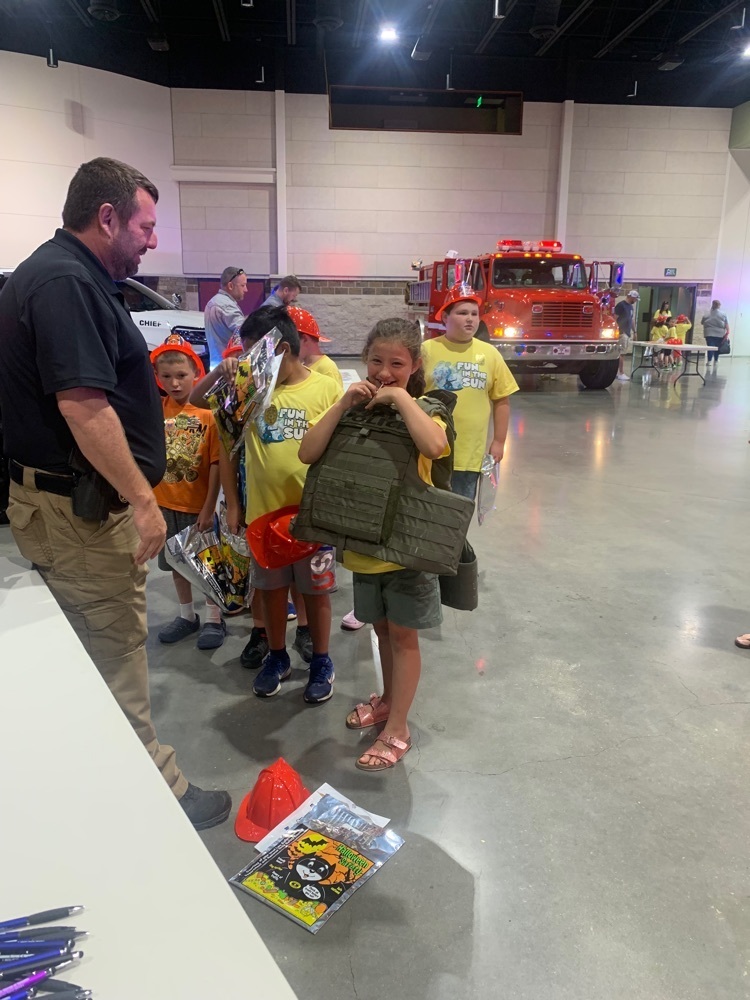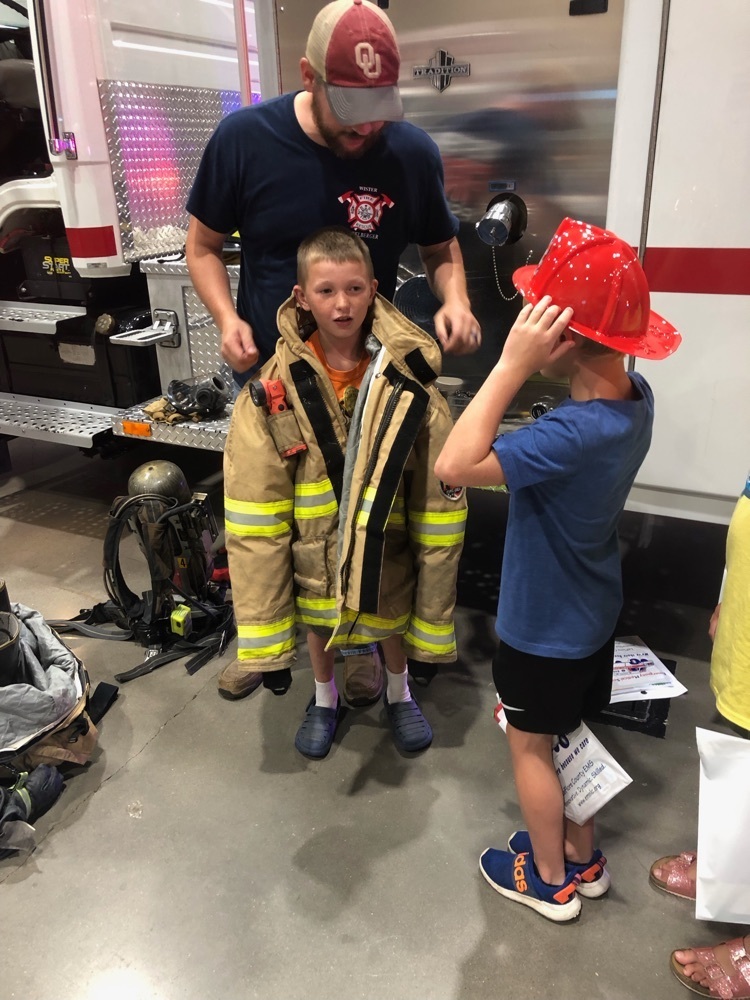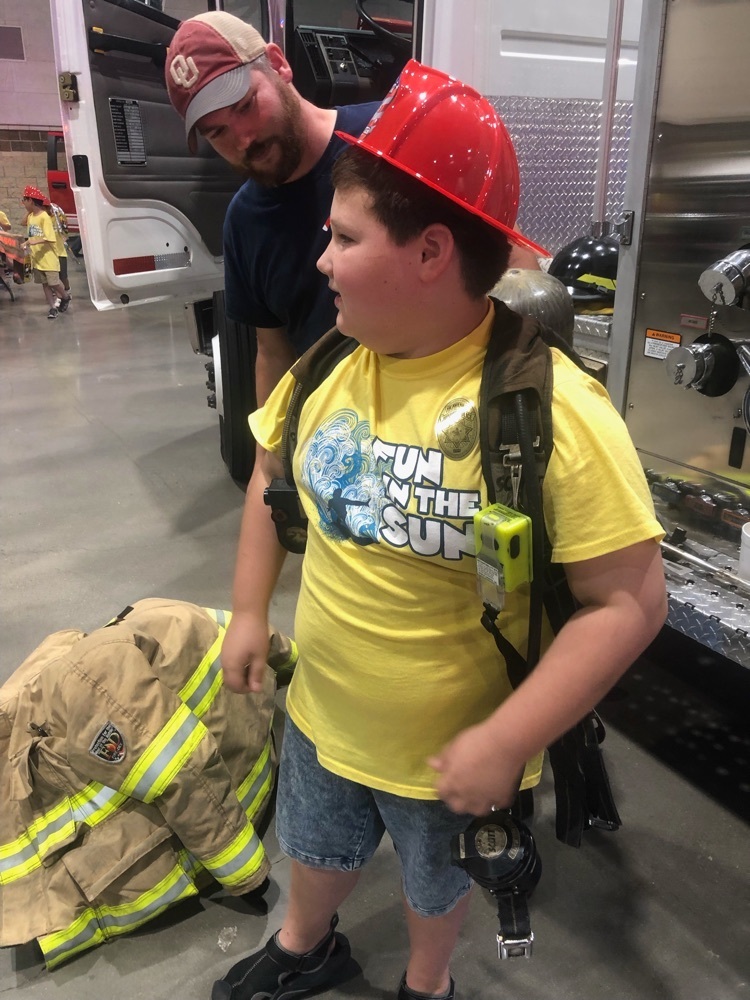 Superhero Day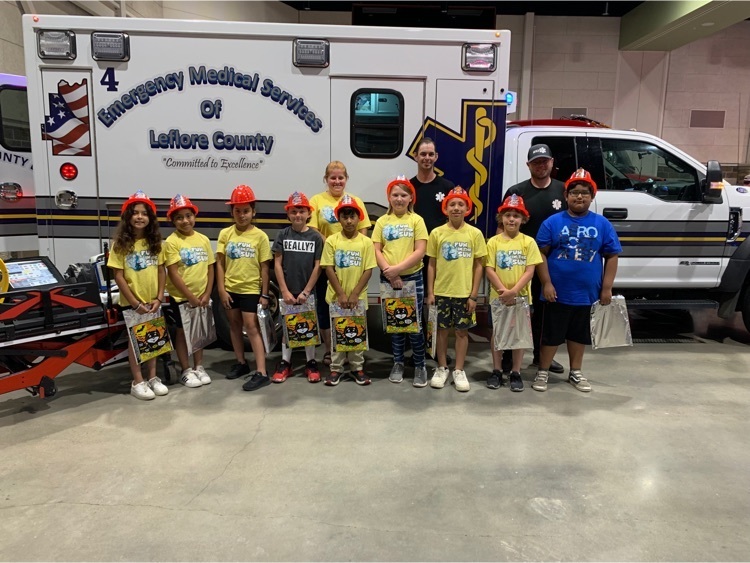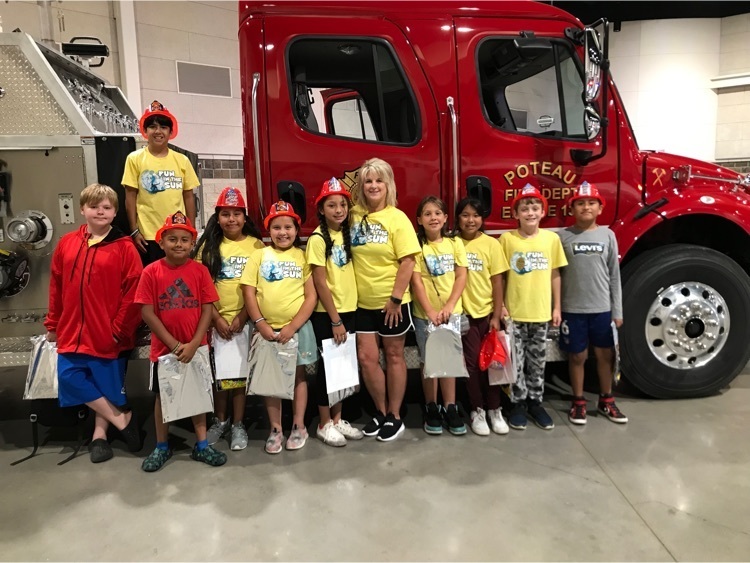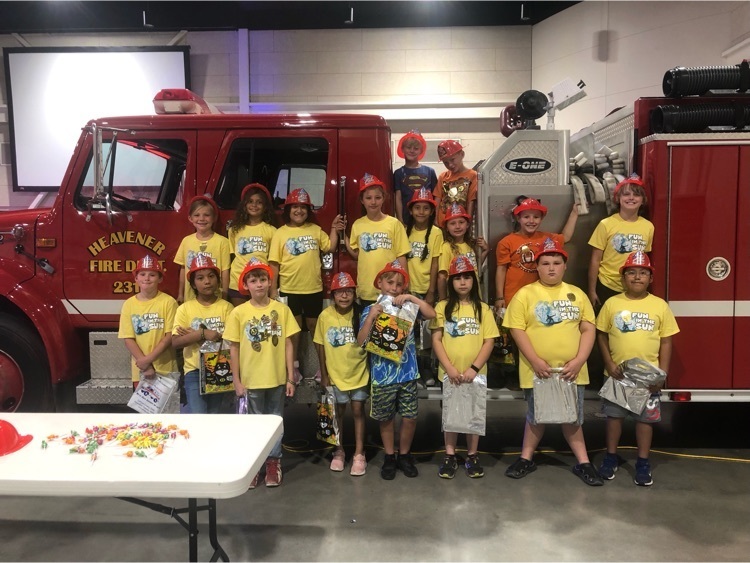 LeFlore County Special Education Cooperative (Heavener Public Schools) will be accepting applications for the following positions for the 2022-2023 School Year. Special Education Classroom Teacher (Certified in Mild/Moderate-Severe Profound-Elementary Education) Paraprofessional (Must have completed at least 48 college hours or passed the ParaPro Assessment Test) Applications are available at the Glenn Scott Educational Center, Heavener Public Schools or by calling our office @ 918-653-4936/7223. Please send a copy of your Certificate(s), Transcript(s), and Resume' to: LeFlore County Special Education Coop Heavener Public Schools P.O. Box 698 Heavener, OK 74937

COLLEGE Summer School starts tomorrow, June 1st! Those who are enrolled in CASC's summer courses need to please remember that you must start tomorrow even if your course is a course that is strictly online. If you have any issues in getting started you may call CASC Admission's Office directly for assistance (918-647-1300).

High School Students: Remember summer school starts Tuesday (May 31). Times are 8:00-11:30. This is for credit recovery and attendance make up. Meet in the main building at the office.

INTERN SPOTLIGHT: Anna Ray is a senior intern working in the healthcare field. She spends a great deal of her time working at a local nursing facility. She enjoys the field of nursing so much that she plans to continue her education within this area beyond her high school graduation. Anna has been a good example to other students who plan to look at interning as an option for the upcoming year. Good luck to you Miss Anna!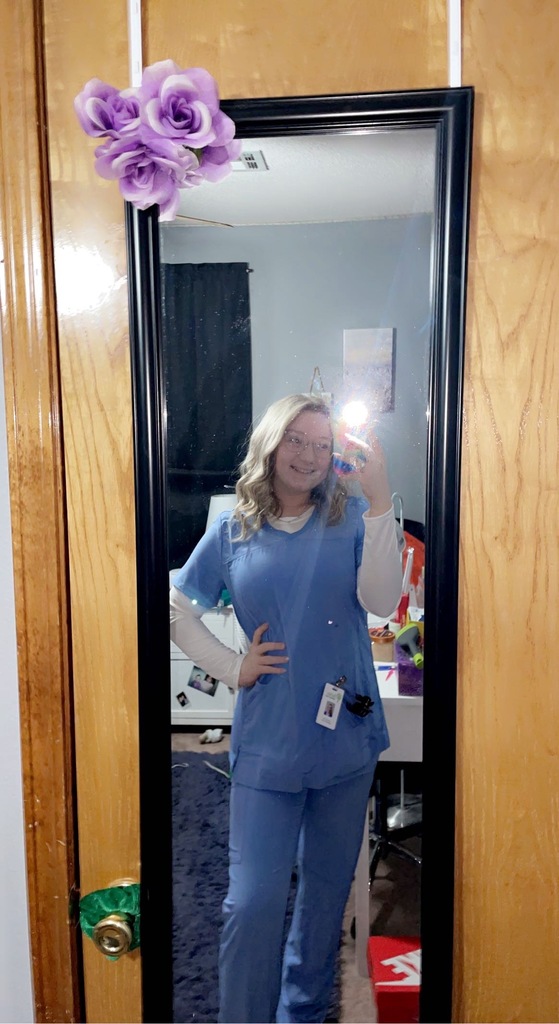 Heavener High School has an immediate opening for High School English, with possible extra duty assignments....Secondary English certification is needed... please submit an application and resume to High School Principal Grant Ralls. HPS is an EOE

This little boy is so sweet and thoughtful. He brought me the boot on his mother's birthday and the flowers for Mother's Day.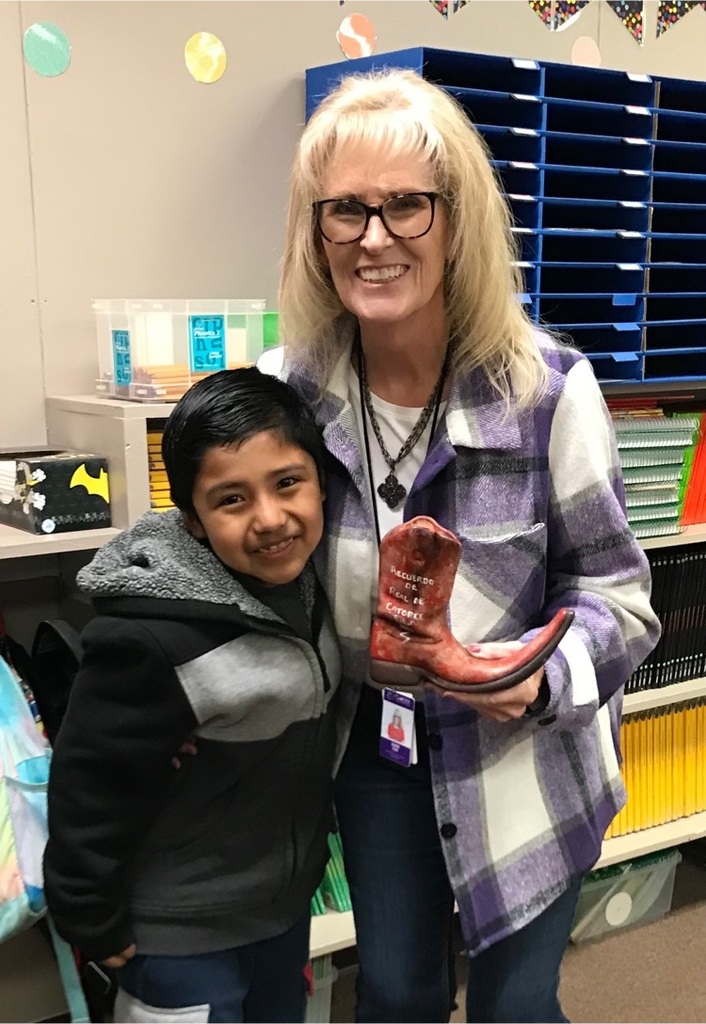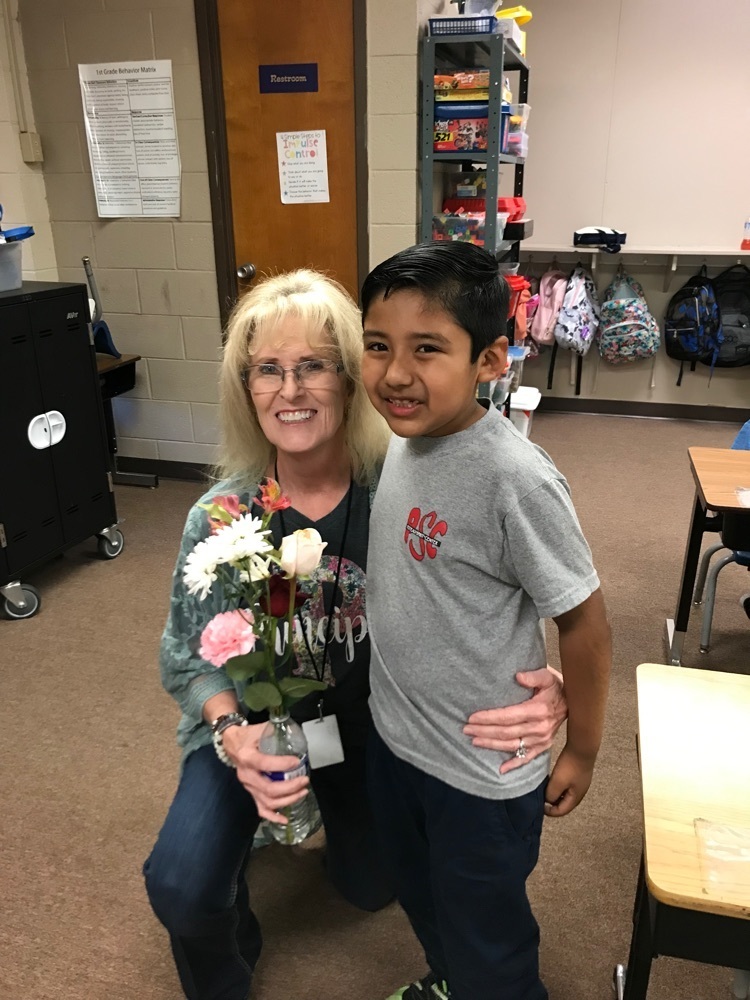 INTERN SPOTLIGHT: Joey Heavener is a senior intern who spends his time away from high school, working at the local CV's. He helps to stock the shelves, fill the dairy departments' milk and eggs, and greets customers with a smile. Joey is looking forward to continuing his education beyond high school at CASC.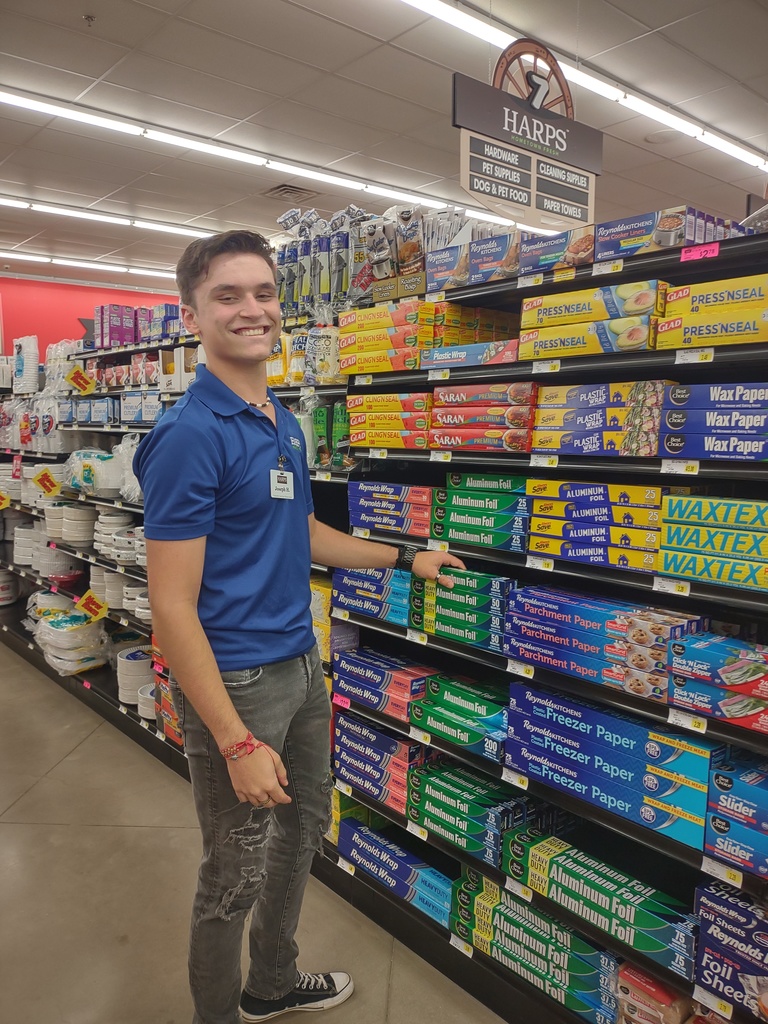 Yesterday, Mr. Curry's Earth Science class erupted volcanoes!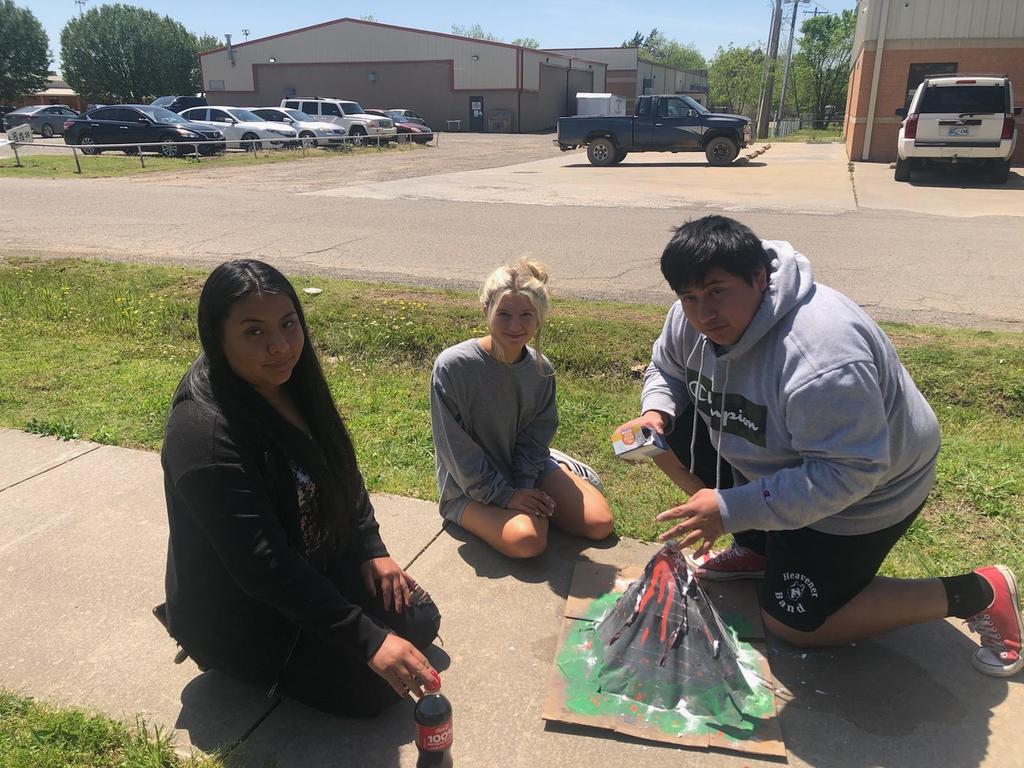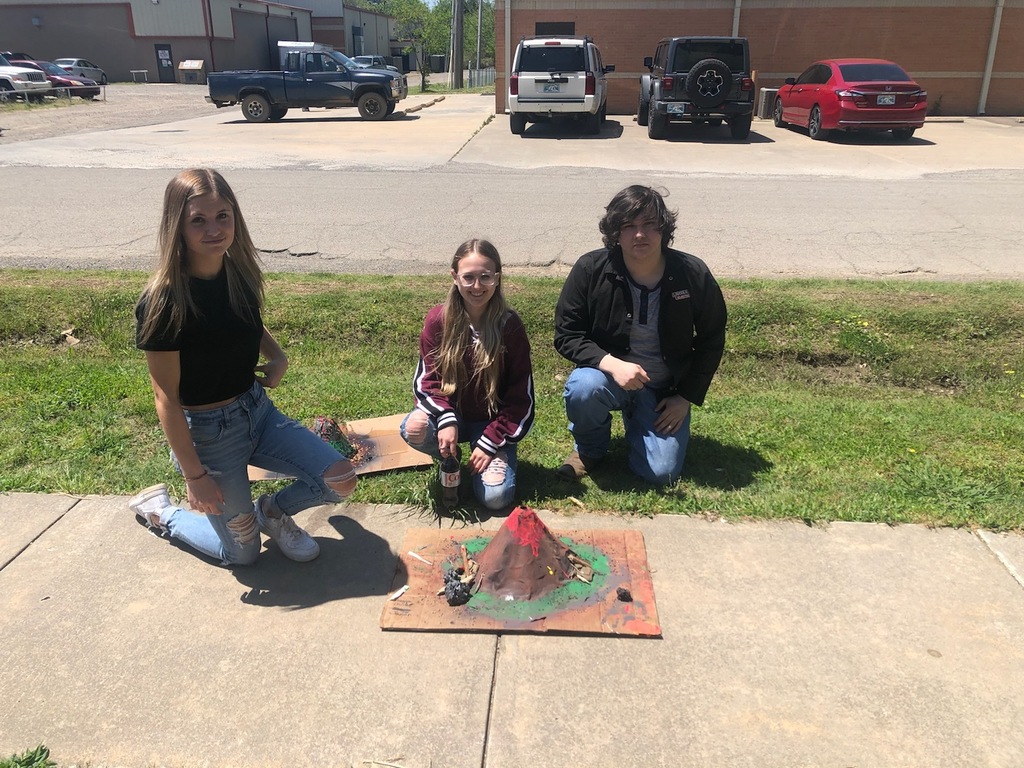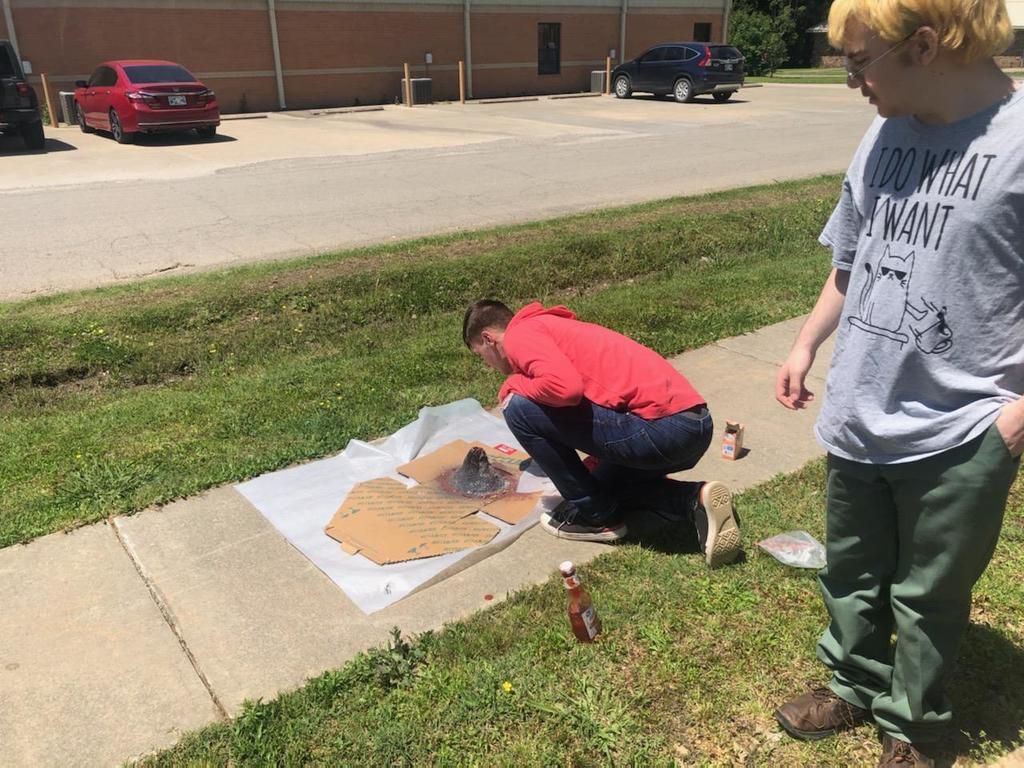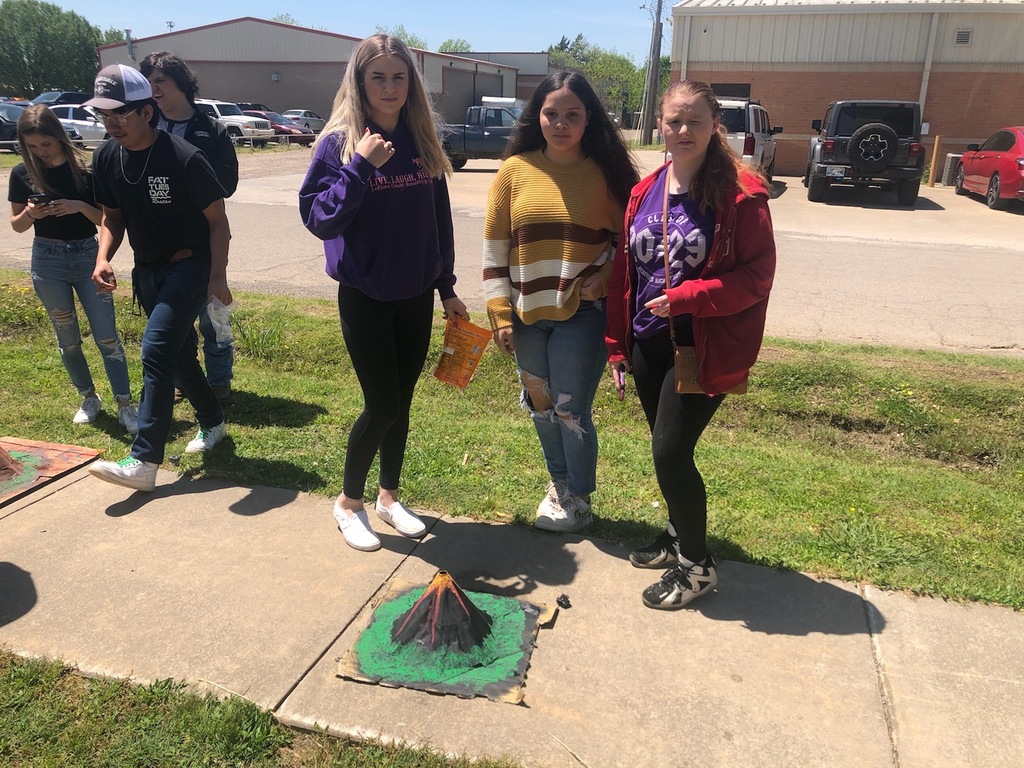 The Heavener High School awards/scholarship assembly will be Monday at 10:00 am in the gym. Students have been notified, and we have made every attempt possible to contact all parents of students receiving an award. Everyone is welcome to attend and celebrate this outstanding group of students. #WolfMeat

Wolf athletics are headed into playoff mode! Softball Regionals tomorrow at 1:15 vs.Oktaha, Win and play Dale/Preston winner at 2:30, lose play game 1 loser at 3:45. top two teams qualify for state. Baseball host the Bi-District tournament Thursday vs. Atoka games are scheduled for 4:00 and 6:00 with the "if" game scheduled for 1:00 Friday, winner qualifies for the regional tournament next week. Men's and Women's track will participate in the regional meet Saturday at Madill. Men's Soccer qualified for the playoffs and will play in the first round May 2, our opponent is not known at this time. Good luck to everyone! #WolfMeat

Last week, Sean Miller had an opportunity to participate in The Oklahoma House of Representatives High School Page Program. Serving as a Page includes working in the House chamber and running errands for the Representatives and the House staff. Students also take part in the House Page Mock Legislature. Upon returning home, Sean reported that he loved getting to make connections with Representatives from around the state as well as kids from around the state. Sean's very favorite thing was authoring a bill that was passed during a mock legislative session. Thank you Sean Miller for representing our school and our state very well!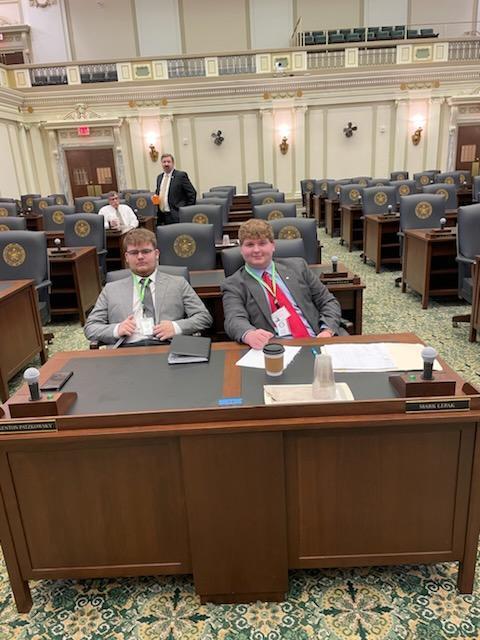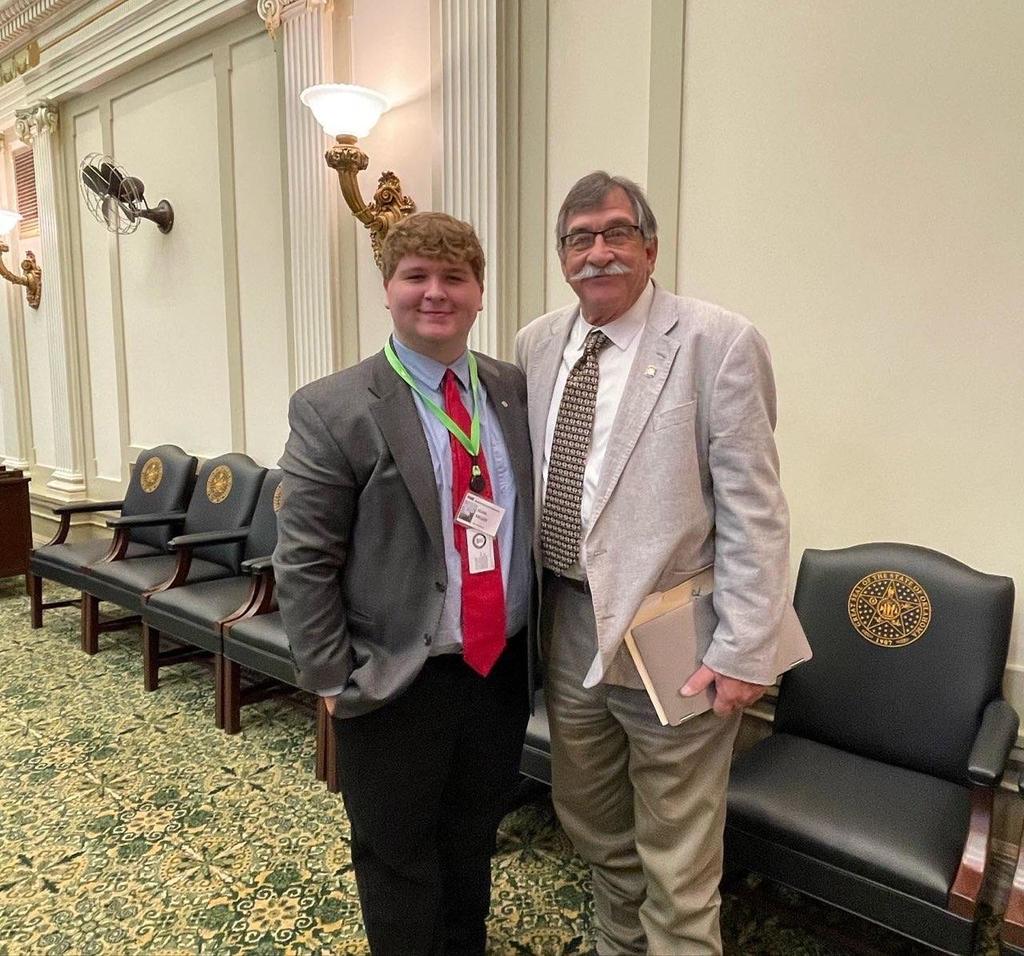 INTERN SPOTLIGHT: Courtney Kitchens is a senior intern who is actively working two jobs for her internship experience this year. She works at Si Senor Mexican Grill in Wister where she prepares orders, seats customers, and offers customer service with a smile! Courtney also works at Sweets & Co. in Heavener where she makes and sells snow cones, brownie sundaes , and cookies. Courtney is planning to attend The University of Arkansas at Fort Smith after graduation.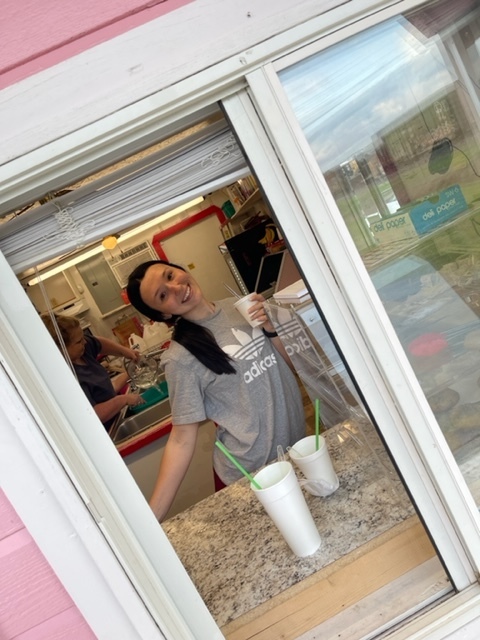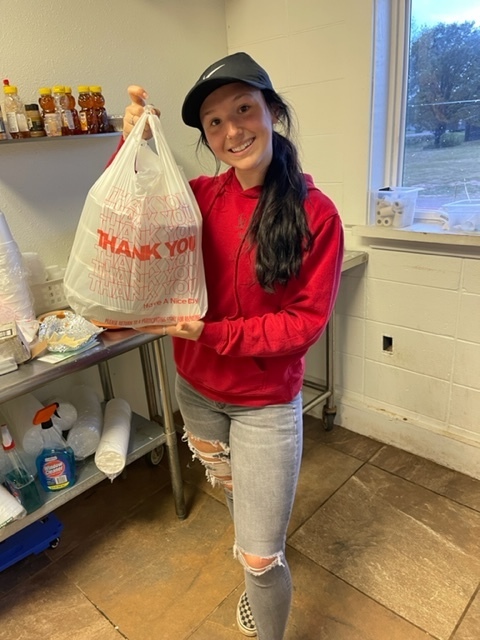 Congratulations to our Lady Wolves Softball Team as they defeated Vian and Warner today to win the District Tournament. They will play next week in the Regional at a site to be determined . GOOD JOB LADIES!!! #WolfMeat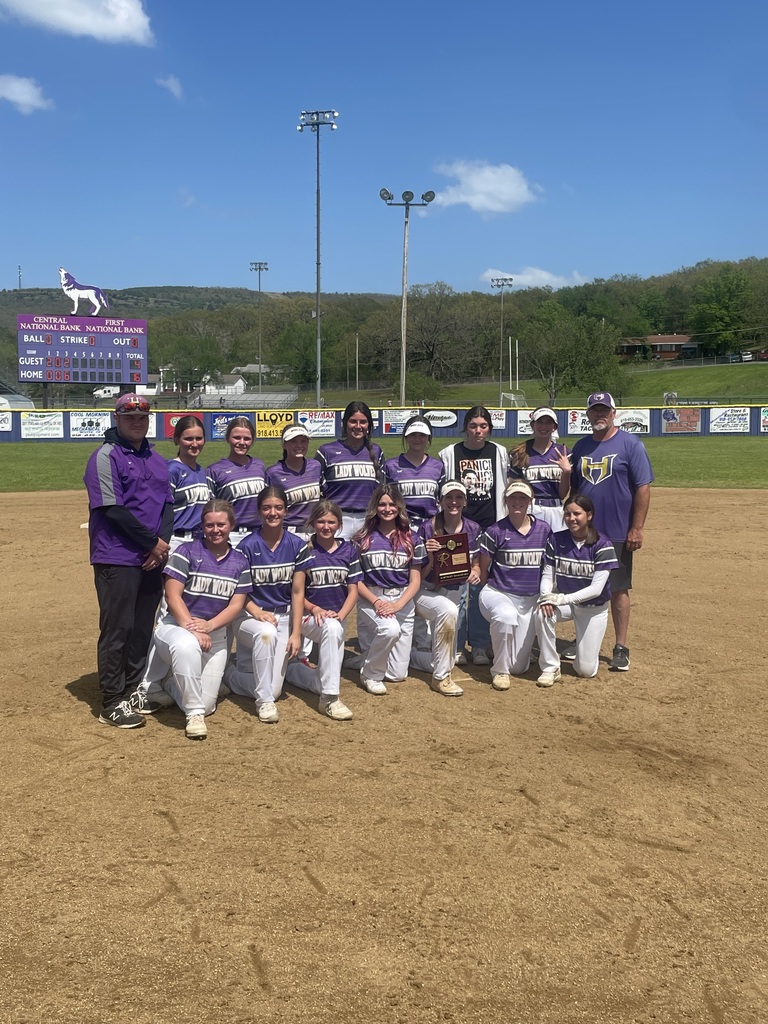 Heavener Wolves Cross Country stand out Adam Gavina signs with CASC Cross Country. Congratulations Adam. #Wolves Forever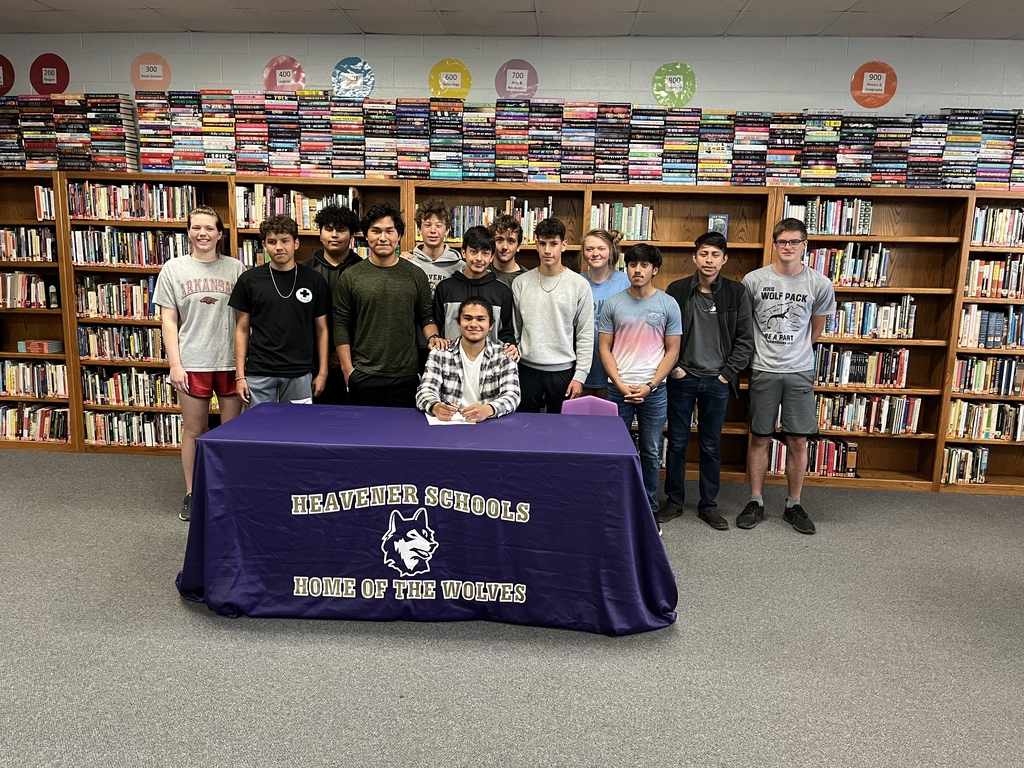 Top Reader Awards in Reading Counts Left to right - 1st place - Jaylah Aguilar, 2nd place - Erick Cruz, 3rd place - Alma Gonzalez, 4th place - Elizabeth Reyes, 5th place - Daniel Vasquez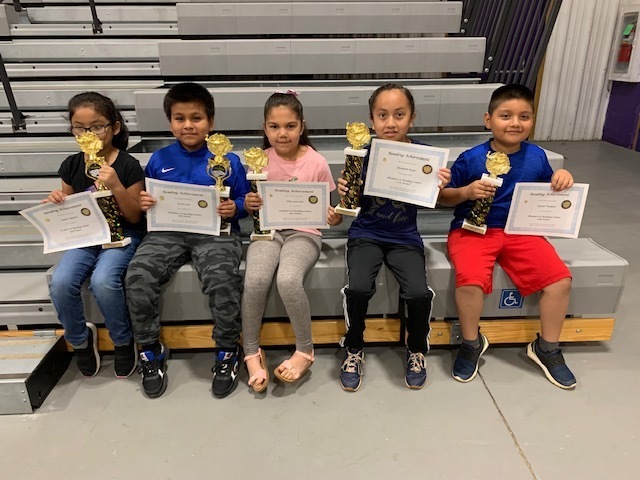 500 Reading Counts Points - Front row - Michael D., Jonathan D., Jocelyn H., Yesenia M., Remington N., Trey W., Middle row - Olivia A., Brooke B., Sofia F., Cristian G., Avril V., Back row - Sophia V., Ricardo Z., Ethan A., Khloe H., Kylin J.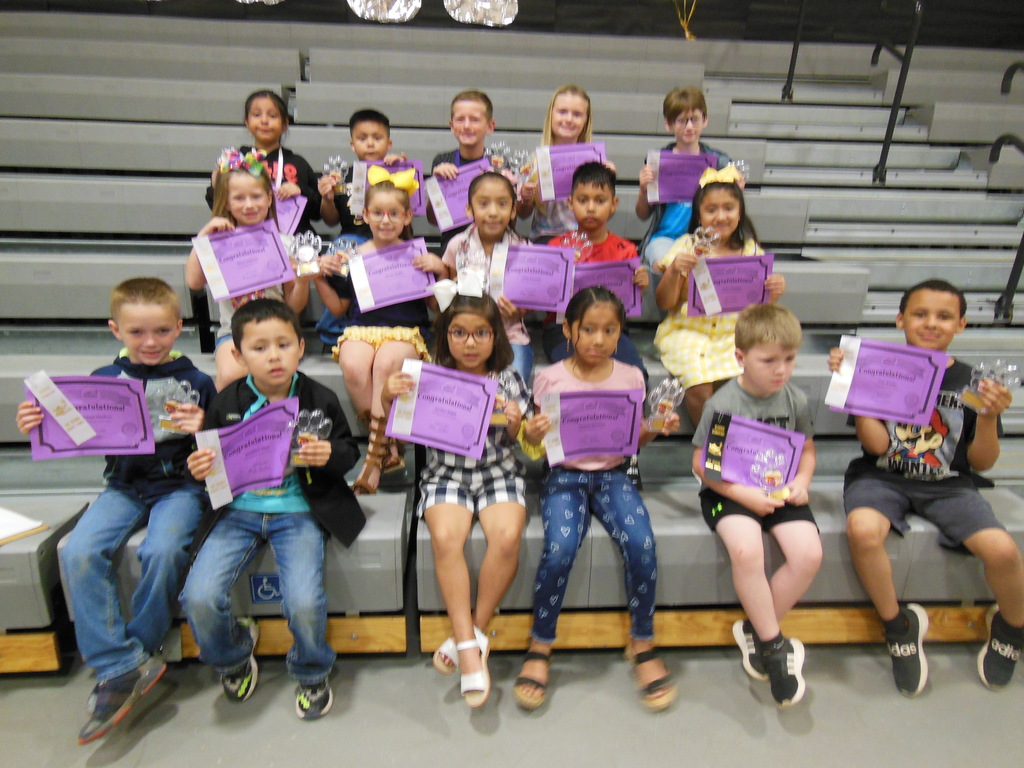 250 Reading Counts Points - Front row -Wyatt C., Ember D., Bradly E., Sophia G., Kennedy H., Rhanni L., Second row - Alexzandra P., Adrian S., Mariah V., Marley W., Gentry B., 3rd row - Romeo E., Leah G., Adelyn H., Kambrie O., Hayden M., Tristin M., Back row - Carlos Z., Giancarlo V., Israel R., not pictured - Manuel L.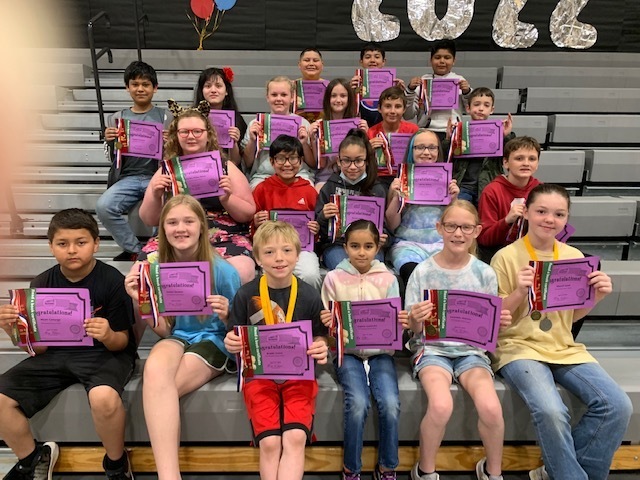 250 Reading Counts Points - Front row - Kolton B., Clinton M., Christian O., Jaden S., Zoey E., Middle row - Eldon F., Marcus J., Tristan A., Brianna C., Yadira D., Baylee G., Back row - Jayden H., Adair H ., Isabella J., Autumn O., Isabella S., Ana V., not pictured - Elijah H.