Heavener's fifth and sixth grade academic team got first place in the OJABA regional academic meet Saturday. They qualified for the state meet. Teams attending were Hodgen, Central A and B, Cameron, Brushy, Panama and Bokoshe.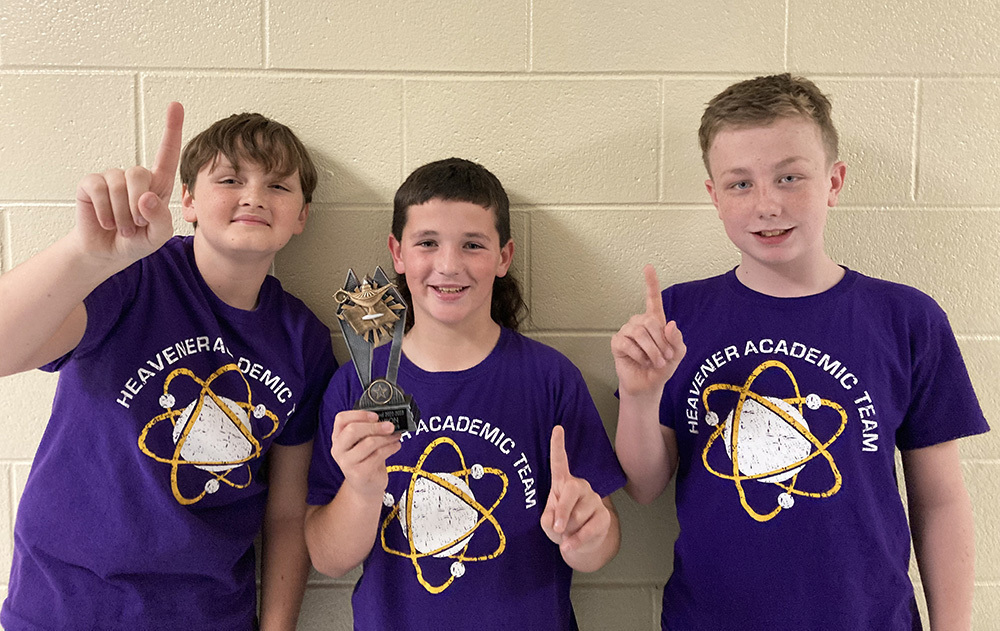 The Wolves' Landon Thurman (pictured) and Devry Ritter were named to the all-tournament team for the 2023 LeFlore County Tournament.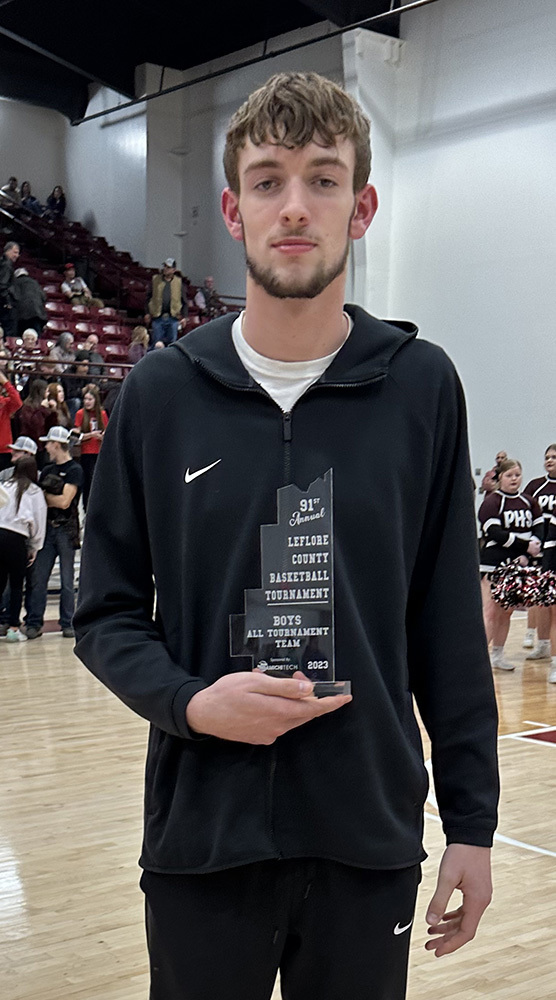 Heavener's boys finished third in the LeFlore County Tournament with a 47-40 win over Spiro Saturday afternoon in Spiro.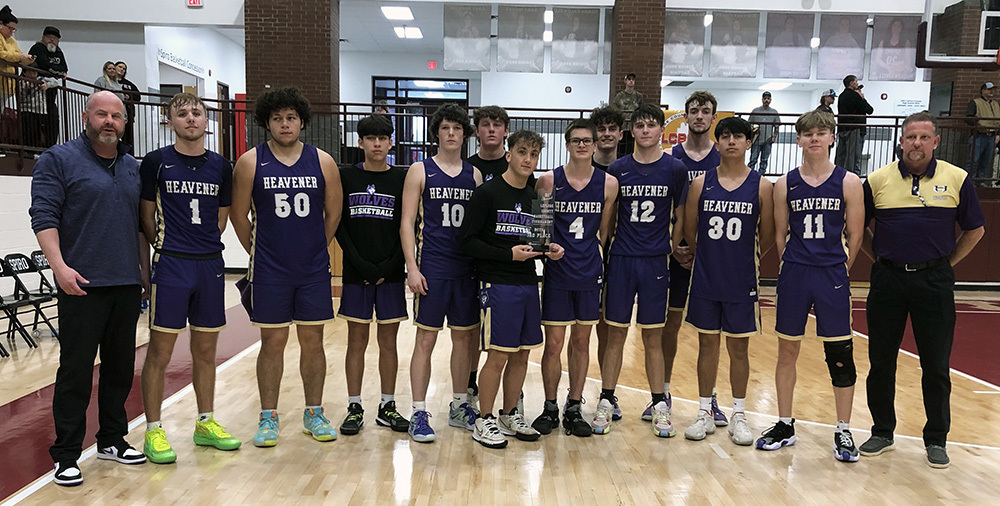 For all games today at Spiro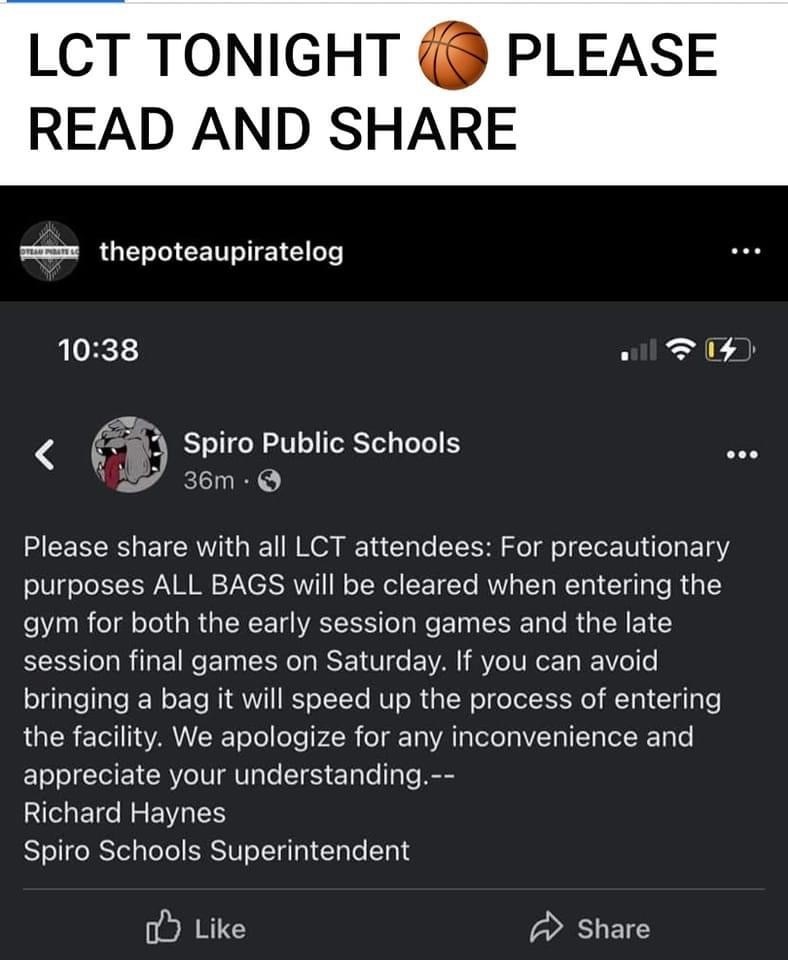 Heavener's boys advanced to the LCT semifinals with a 53-30 win over Talihina in Poteau Tuesday night. The Wolves play Wister Friday 8:30 p.m. at Spiro. The Lady Wolves lost their quarterfinal game to Howe, 89-45, and play Panama 4 p.m. Wednesday at Poteau.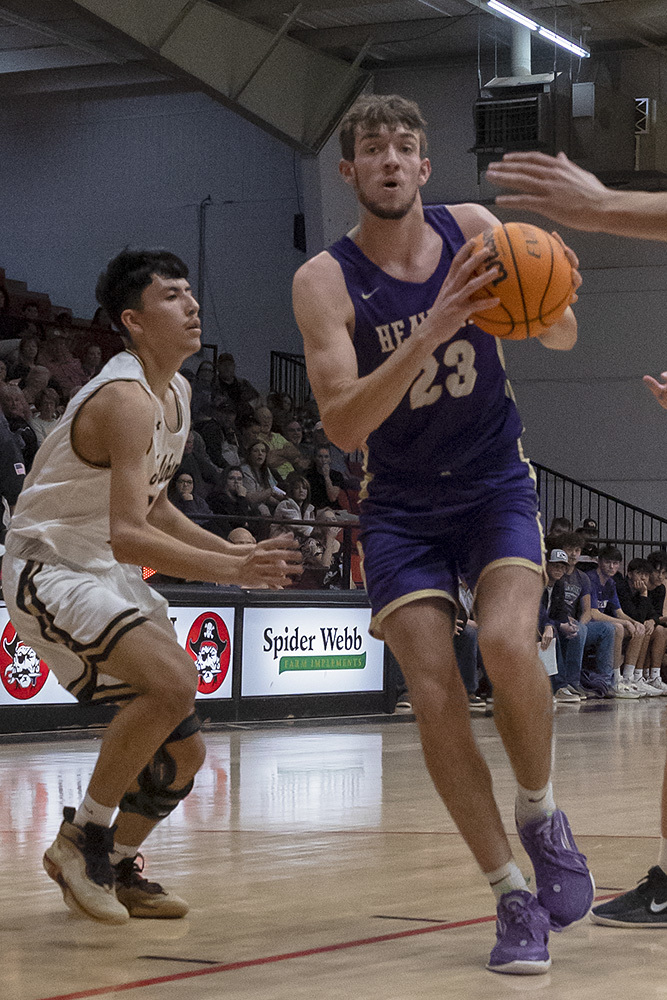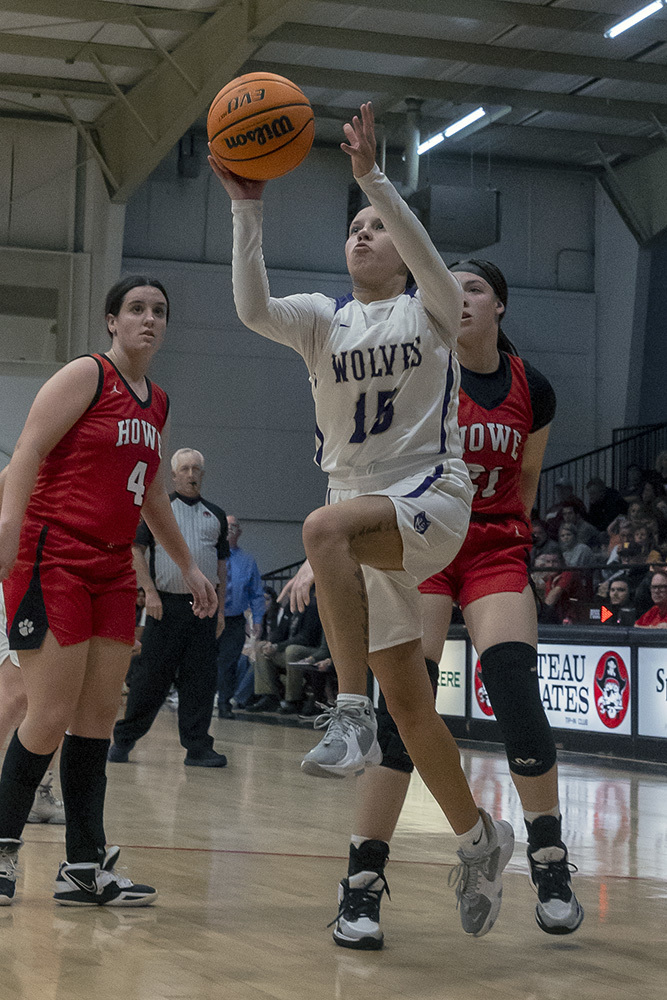 HPS hosted the second Drop Everything and Chat day today PK-12th grade. Today, every teacher during each class period took the first part of their class time to introduce students to different college and career options. This initiative is following training provided by the #k20center over Creating a College and Career Going Culture.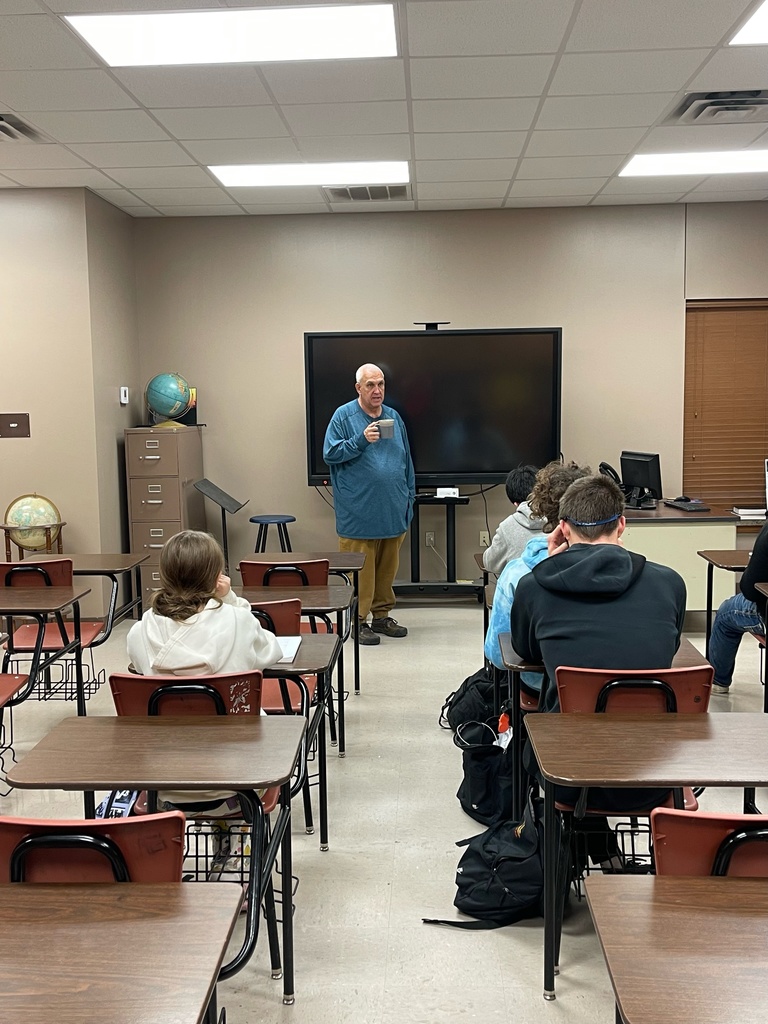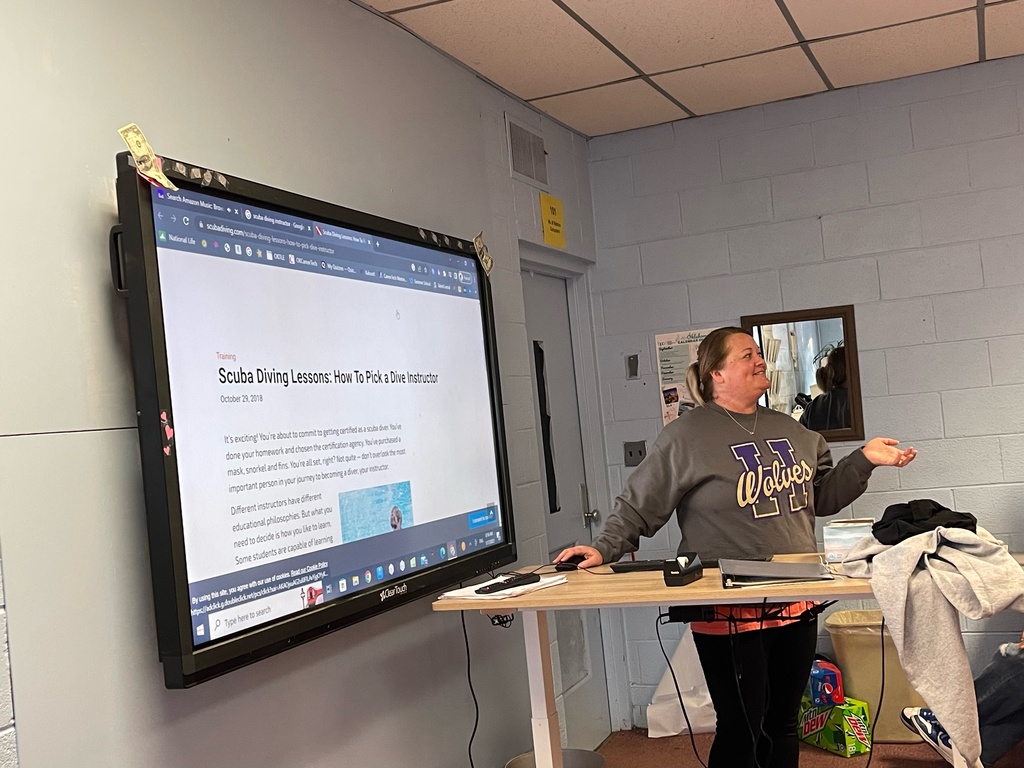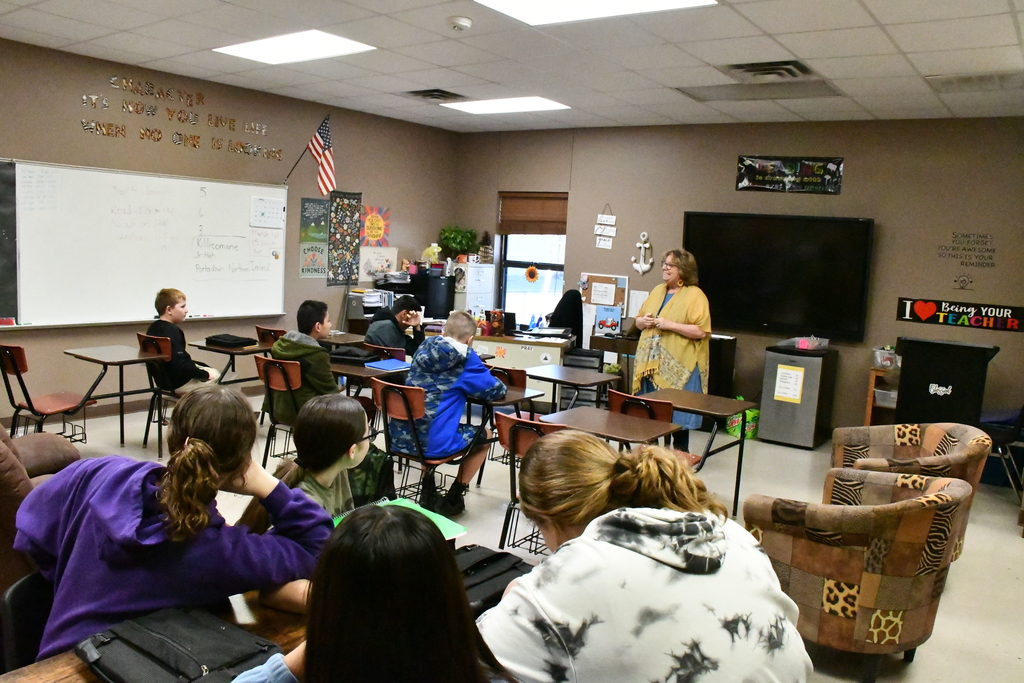 McKinley Alexander scored on a conventional 3-point play with seven seconds left as Heavener rallied in the fourth quarter to defeat Poteau, 50-48, Monday in the opening round of the 2023 LeFlore County Tournament. Both Heavener teams are in action Tuesday at Poteau. The Wolves play Talihina at 5:30 p.m. while Heavener's girls take on Howe at 7 p.m.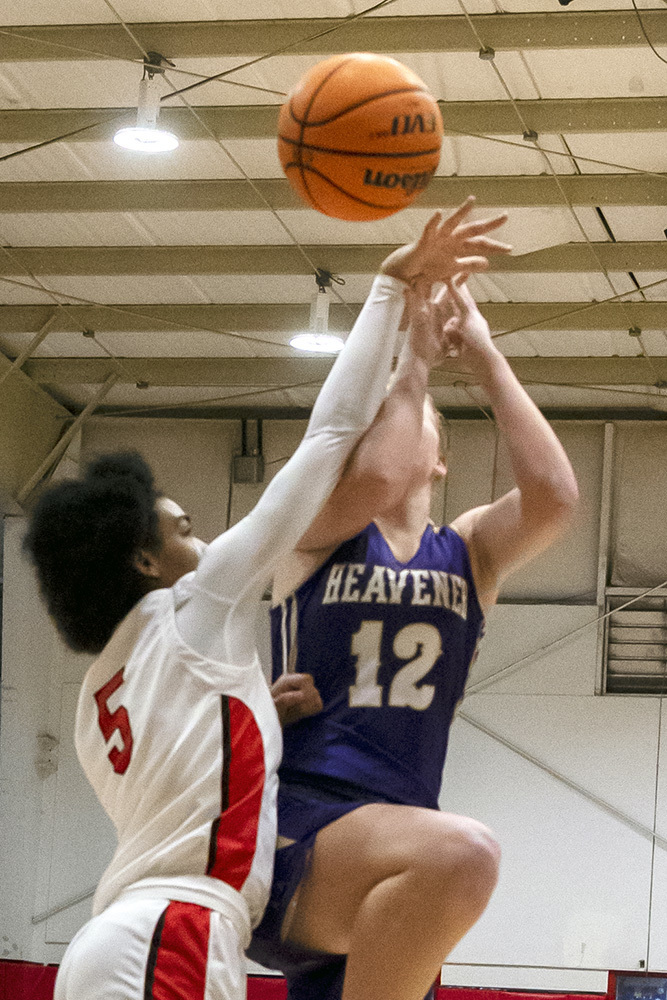 2023 basketball queen McKinley Alexander and escort Landon Thurman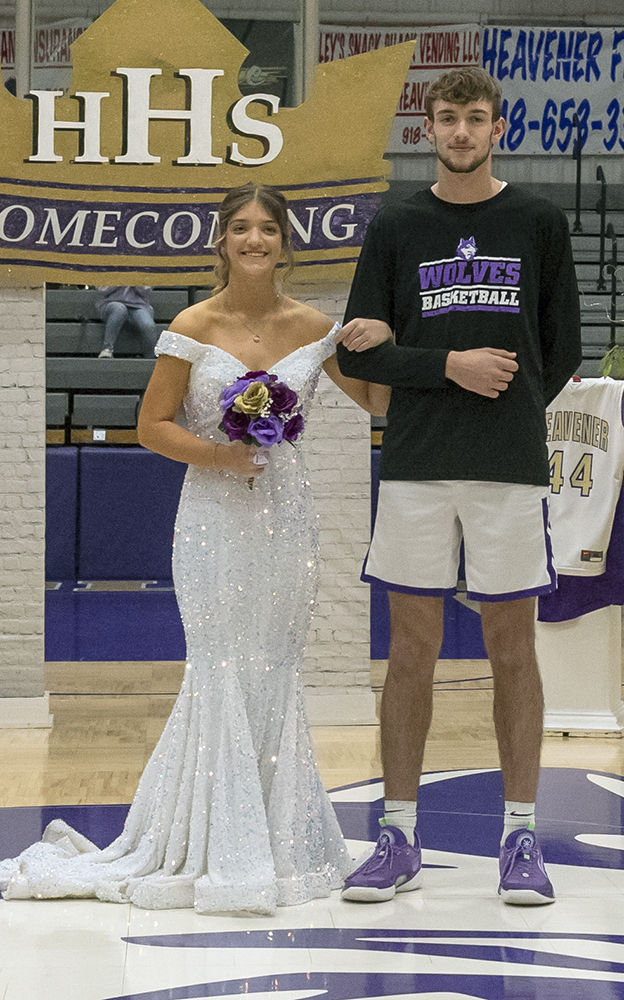 Homecoming tonight: Coronation at 6:00. Boys play first at 6:30
7th,8th,&9th BB Game that was scheduled for Jan 16 vs Hartshorne has been rescheduled to Tues, Feb 7th

Heavener seventh and eighth grade academic team is Oklahoma Association for Academic Competition Regional Champions. Team members are captain Brooklynn Woods and team members are Jonah Scroggins, Kyler Bowen, Jorge Martinez and Jacob Stinson.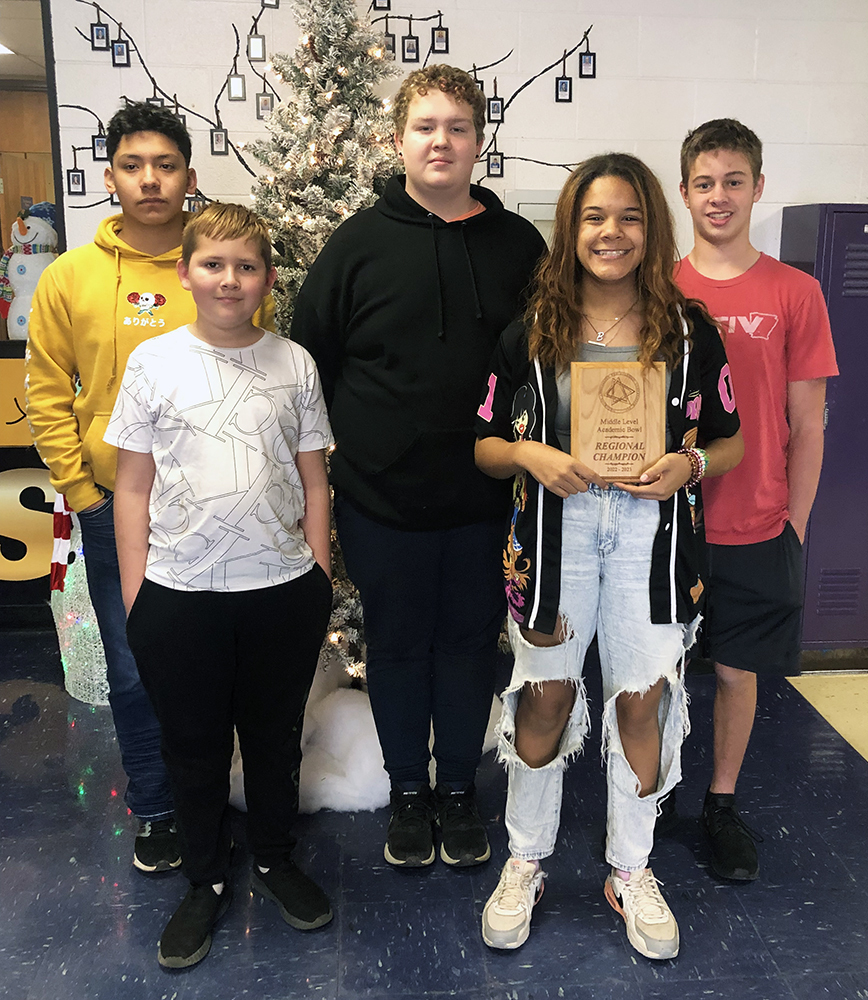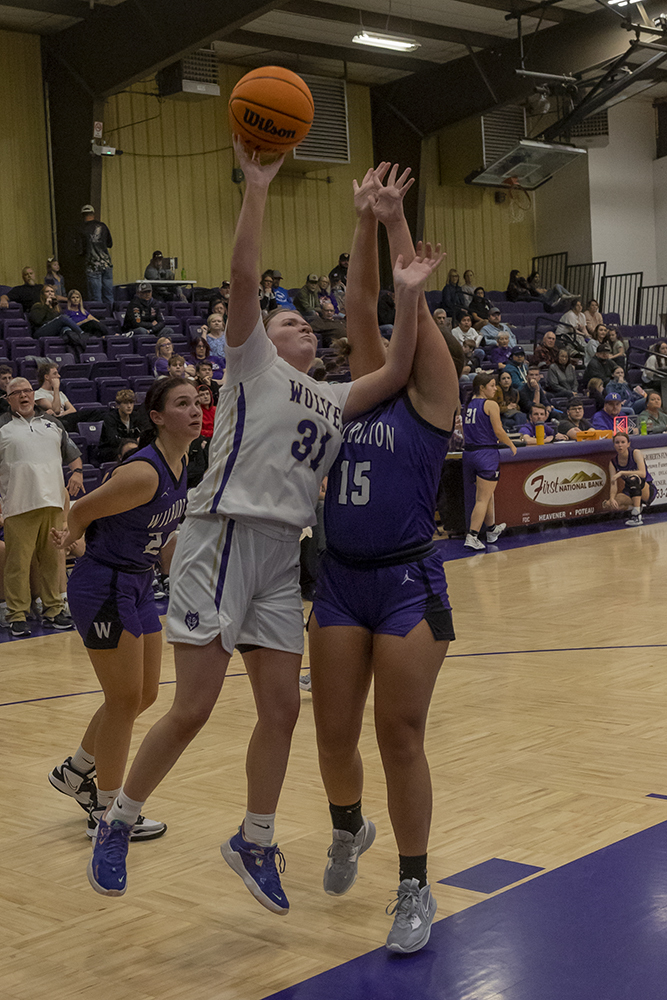 January is school board recognition month. At Monday night's board meeting, Heavener Public Schools board members were presented with a certificate of appreciation for their dedication, passion and commitment to Heavener Public Schools. Pictured (L-R) Ralph Perdue Jr, Danny Yandell, Dylan Roberts, Tim Davis and Michael White. Thank you, Heavener School Board. #alphaservice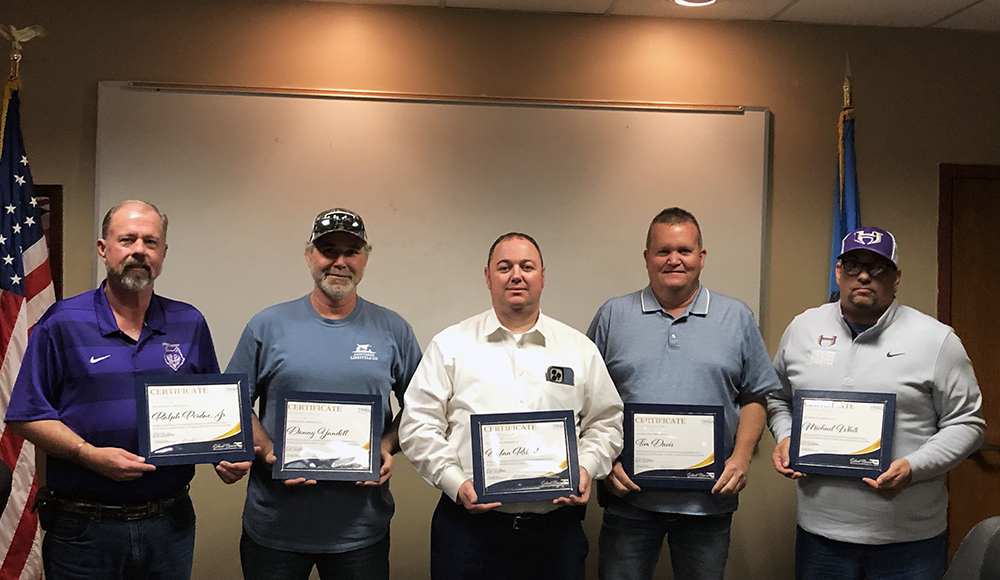 Homecoming court for Heavener's homecoming game against Stigler Friday night. Pictured are: front row Sadee Huddleston and Giovany Alvarez. Second row is Kinley Brand, Ava Cartwright, Cayleigh McGee, McKinley Alexander and Mariana Garcia. Third row is Josue Melendez, Nick Lopez, Landon Thurman, Dalton Semore and Bryce Morrison.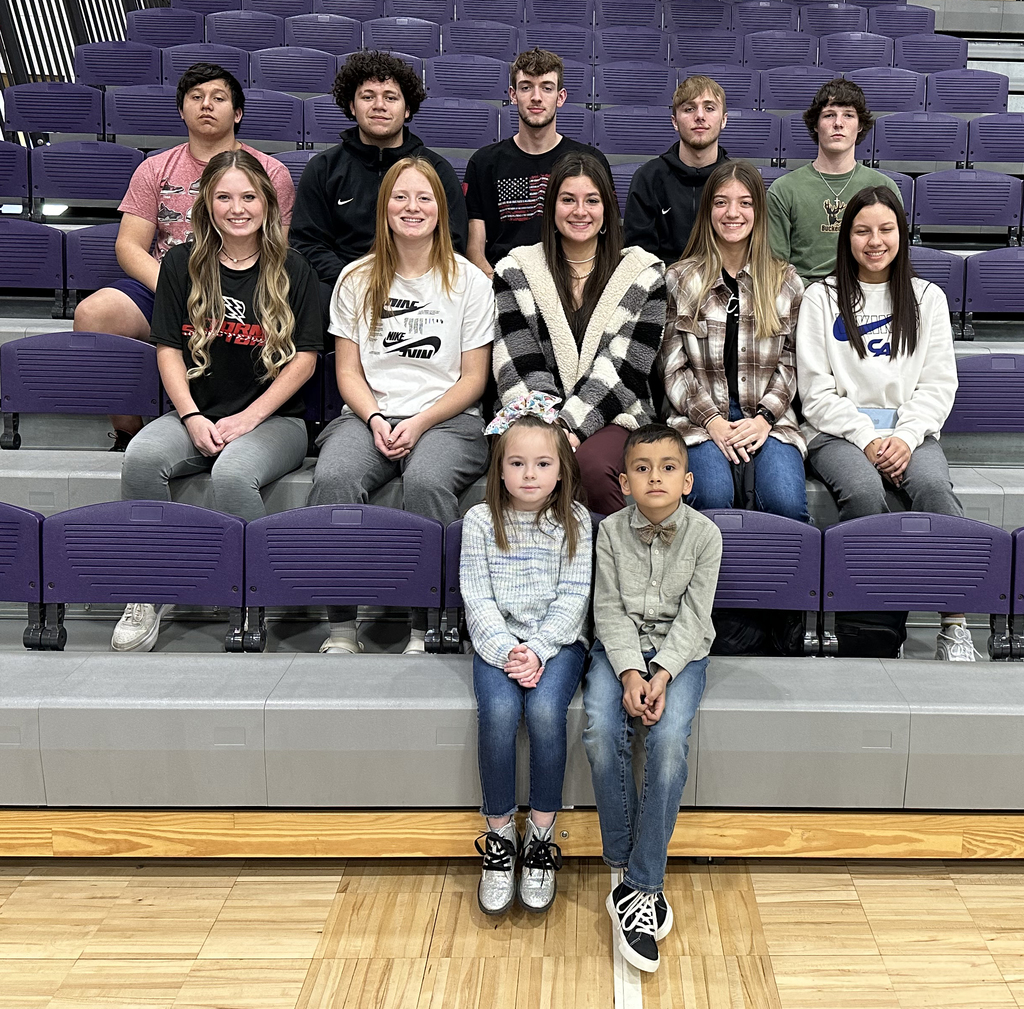 Basketball tonight here vs. Poteau, JV Boys at 5:00, Varsity Girls at 6:30, followed by Varsity Boys. Come to the gym and support these student athletes.

The Heavener wrestling team traveled to Hilldale High School for a tournament Friday. The Wolves were in the running for runner-up until late in the day. Heavener eventually finished sixth overall. The only school in the Wolves' class that finished ahead was Sequoyah-Tahlequah. The other schools competed in Class 4A-6A. Jerami Casteel pinned his way into the finals at heavyweight before taking second place. He was 3-1 on the day. Jaxon Armstrong also made the finals and was ahead on points before getting caught, was pinned and took second place. He was 2-1 on the day and increased his season record to 7-3, which leads the high school team. Jorge Lira picked up his first two wins of the season and finished third in his weight, going 2-2 on the day. Kevin Bretado went 4-1 and finished strong with a third-place finish. Emelio Garcia finished fourth, going 2-2. Several other Wolves wrestled really tough, according to Coach Jack Armstrong, but came up a little short of the podium. "These guys are working hard and getting better every day," Armstrong said. Heavener goes to Mena, Arkansas Monday for a tri-meet before going to Gore Tuesday.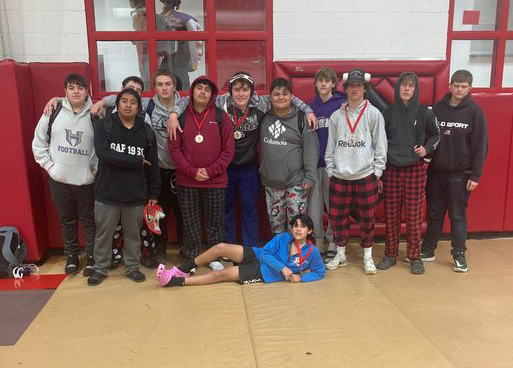 Heavener split two games with Hartshorne Friday night on Fan Appreciation Night at Heavener. The Lady Miners broke open the game in the second half and used their pressure defense to force several turnovers in a 74-51 win before Heavener's boys dominated the second game in a 54-34 victory. Heavener is back home Monday against Poteau.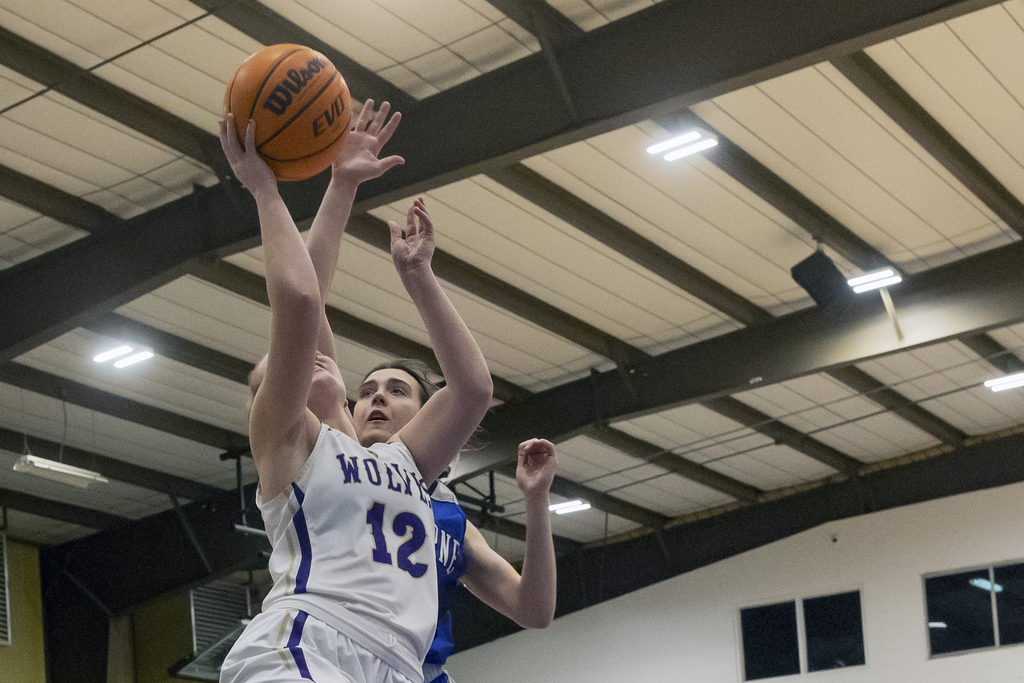 Lynn Williams was honored by Assistant Principal and Athletic Director Brian Terry at Friday's game for her support of Heavener athletics.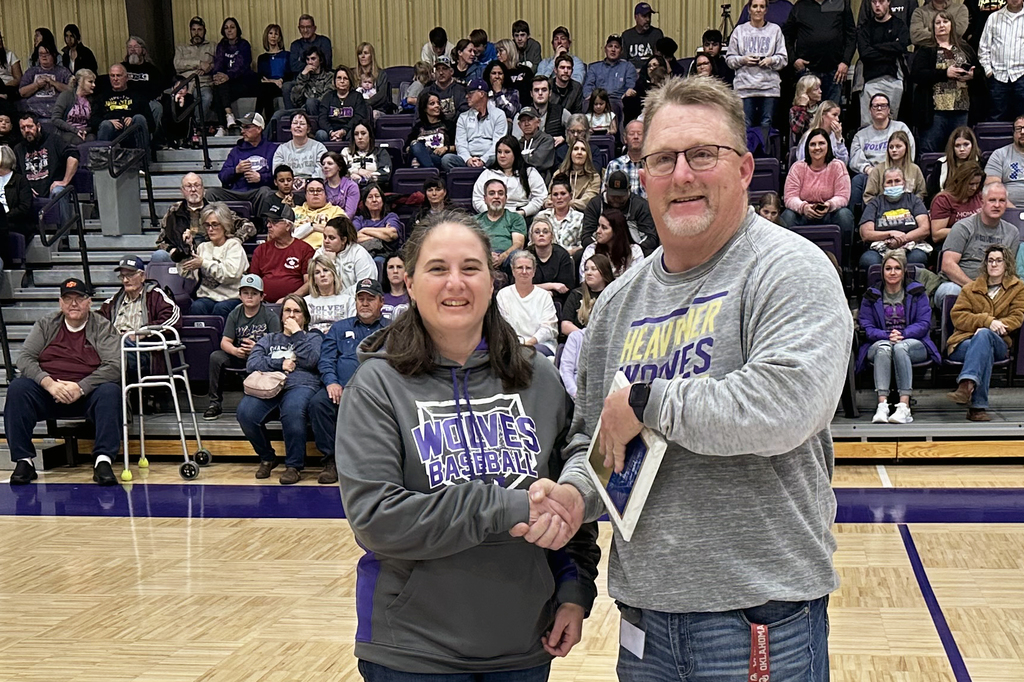 Heavener FCCLA after going Christmas shopping for a local family in need.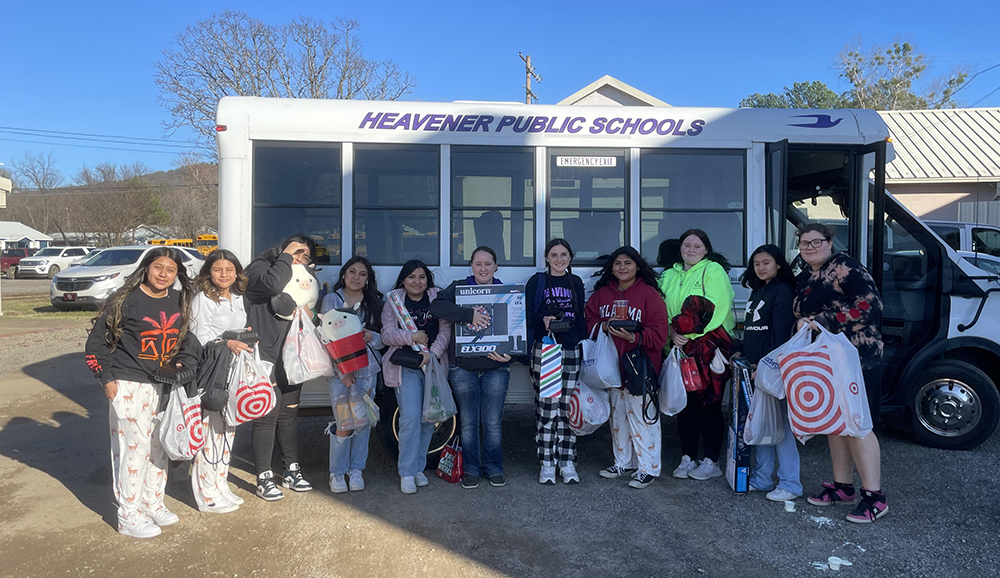 Heavener seventh and eighth grade team was the OAAC regional runner-up. Team members are Yug Pael, Hector Hernandez, Ben West, Jerred Boss and Stephen Heflin.