Concurrently Enrolled Students/Parents: Please pay close attention to start dates for summer college classes and fall classes because these vary among colleges and we now have students enrolled in four different colleges/universities. If you have any questions about the start dates of your college classes, please call Mrs. Wright BEFORE June 1st at 918-653-4307.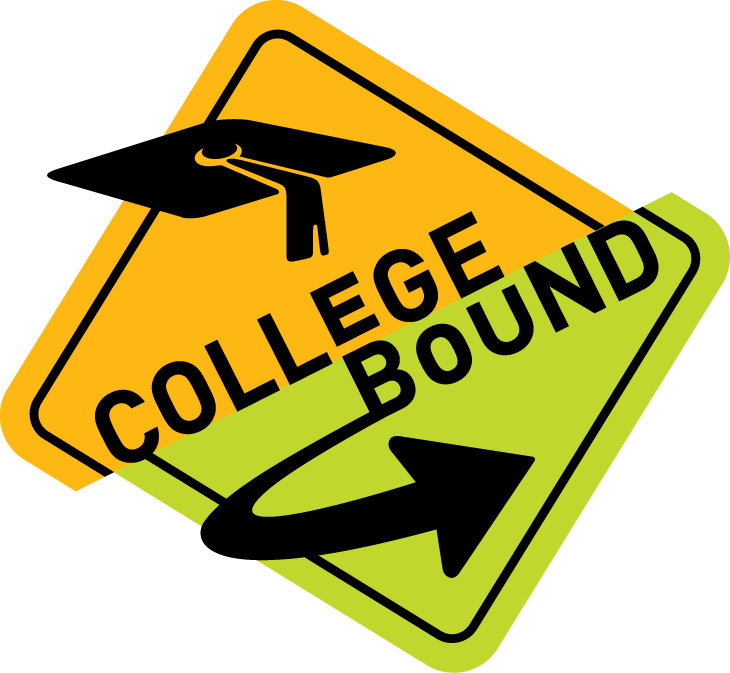 Privileged to present Johnny Jacinto with his All-State Soccer Jacket today. He will be playing in the All State game June 10 at 8:00 pm in Newcastle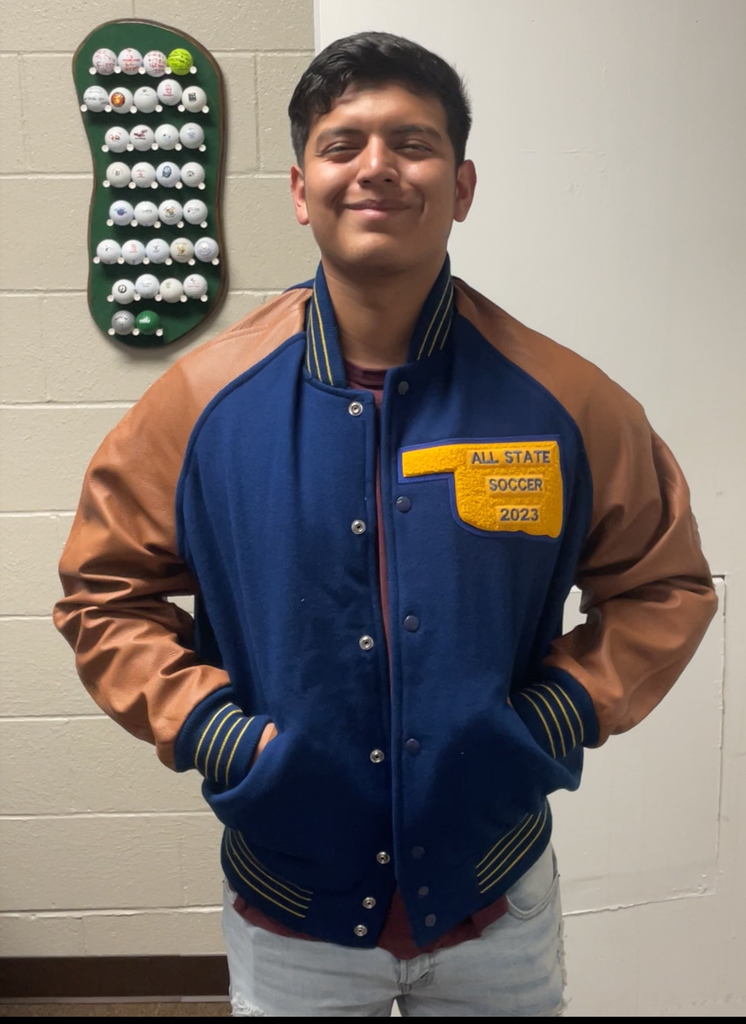 High School Students, summer school started today and will continue through June 22. Classes will be in the HS Annex (Math) building Monday - Thursday 8:00am-Noon. Students who were informed they needed summer school and do not attend will be enrolled in credit recovery in the fall semester, this will/could affect your ability to enroll in desired electives for the 2023-2024 school year.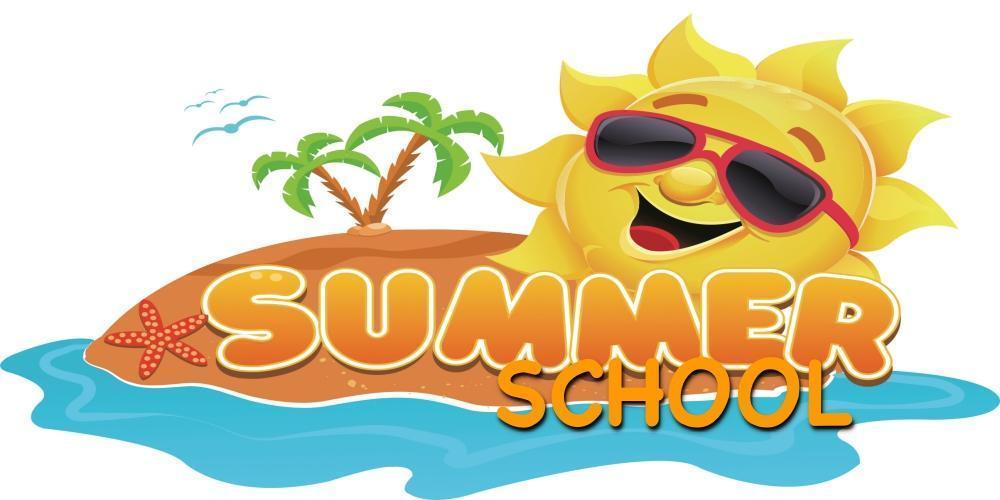 The Oklahoma Baseball Coaches Association selected Heavener's Noah Ward and Angel Alvarez to the Class 3A all-star by class team for the east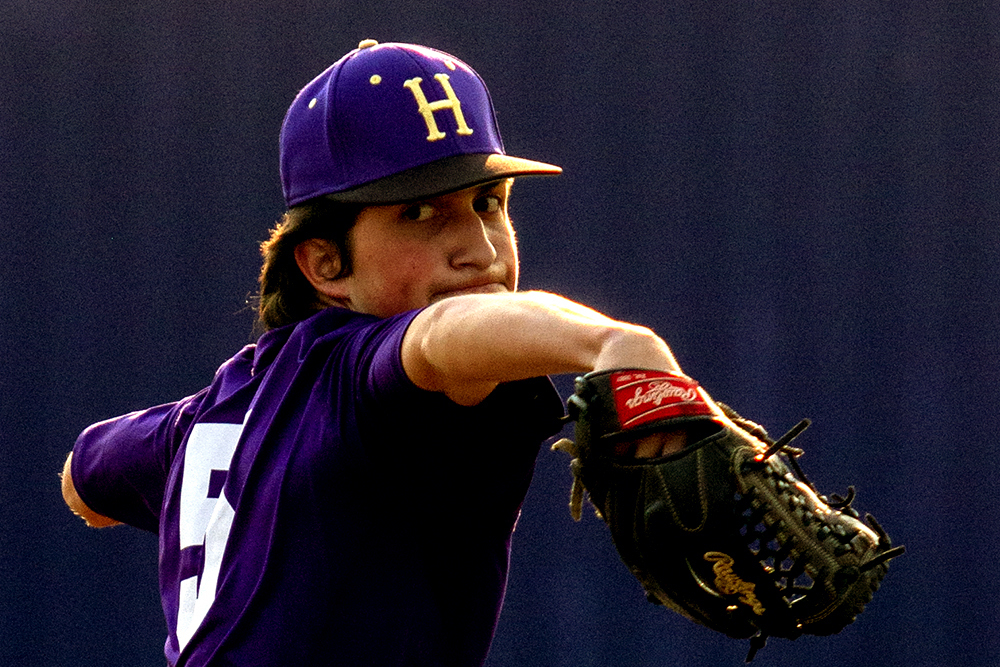 8th-9th-10th-AND ESPECIALLY 11TH Grade Parents: Mrs. Wright is asking that you please apply for Oklahoma's Promise for your child if you have not already done so. This is a scholarship that covers the entire cost of TUITION for approved colleges, universities, and technology centers in Oklahoma. There are income requirements in place; however, sometimes special provisions exist. There are two ways to apply: paper application or online application. You can go to
https://www.okhighered.org/okpromise/
to apply online or you can come by Mrs. Wright's office to pick up a paper application. IT IS VERY IMPORTANT THAT 11TH GRADE PARENTS REMEMBER THAT 11TH GRADERS ARE NOT ALLOWED TO APPLY BEYOND June 30th, 2023 and so far we have only a small handful of juniors who have applied. For more information you can email
okpromise@osrhe.edu
or call (800) 858-1840.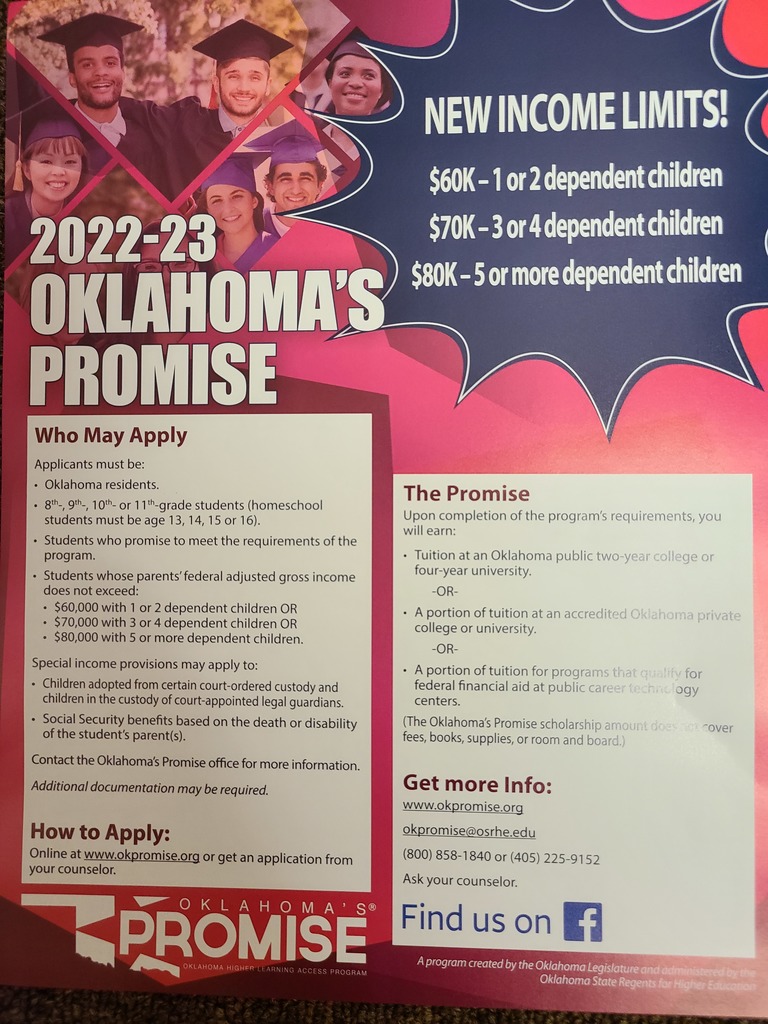 Heavener Head Start Program, Save the Children, is taking applications for students who are eligible for the 2023-2024 school year. Applications may be picked up on May 18th from 9am-2pm at the Head Start Center located at 500 West 2nd Street.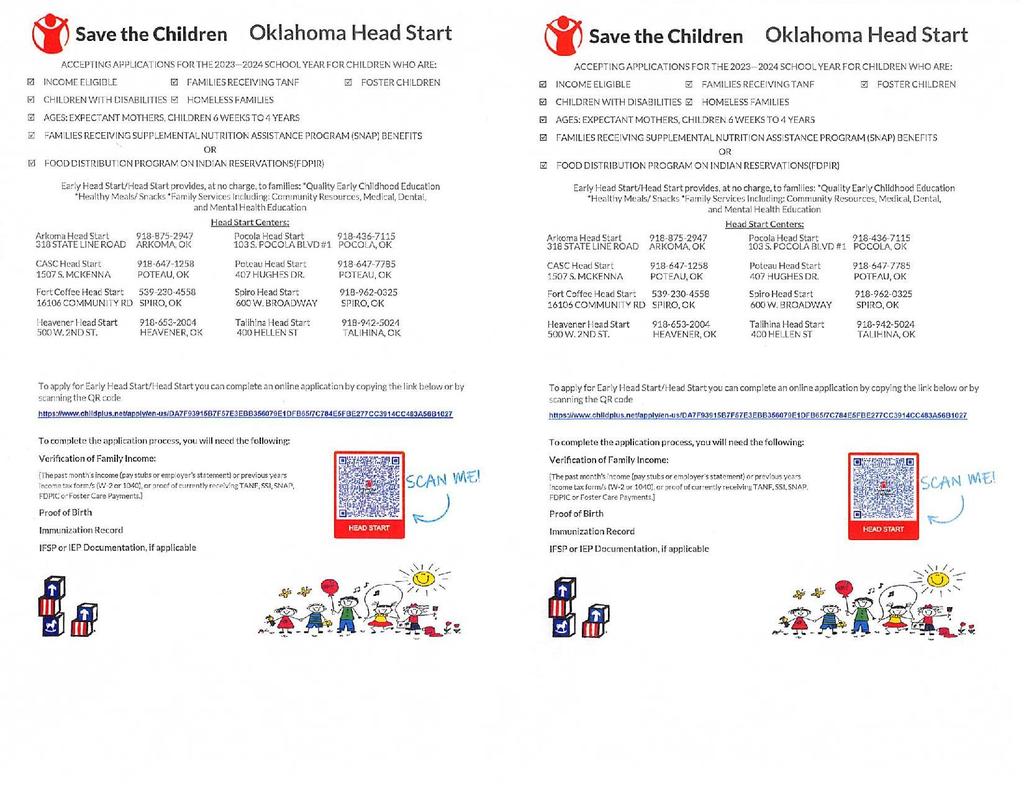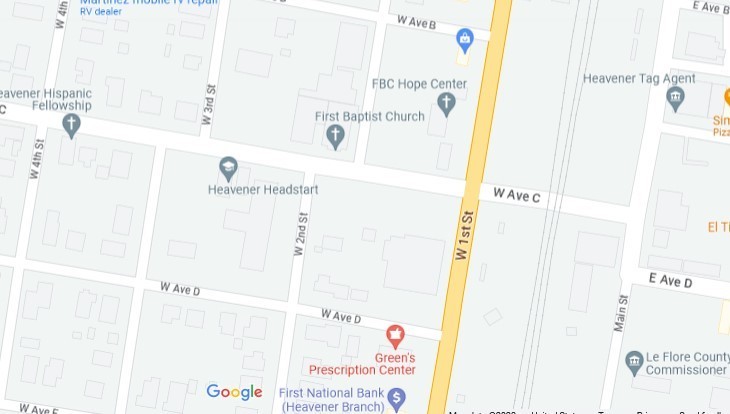 Heavener graduations to be streamed Both the Heavener eighth grade and high school graduations will be streamed Saturday on Heavener Public School's Youtube channel. The junior high graduation is 2 p.m. and will be held in the gymnasium. The high school graduation is 8 p.m. at Harvey Stadium, weather permitting. In case of bad weather, the event will also be held in the gymnasium.

Wolves finish strong at state ARDMORE—Against the best in the state in Class 3A, Heavener's boys turned in an impressive performance in the state track meet at Ardmore. Steven Cruz was third in the 1600 with a time of 4:36.46, only three seconds out of first place. Freshman Jerami Casteel finished eighth in disc with a throw of 127-11. The Wolves' 4x800 team of Cruz, Isaac Cook, Carson Payne and Seth Lynch were fifth with a time of 8:32. Tony Adkins was 12th in the 110 and 300 hurdles with Cook finishing 15 in the 300 hurdles. Cruz received his second medal, finishing sixth at 10:51.59.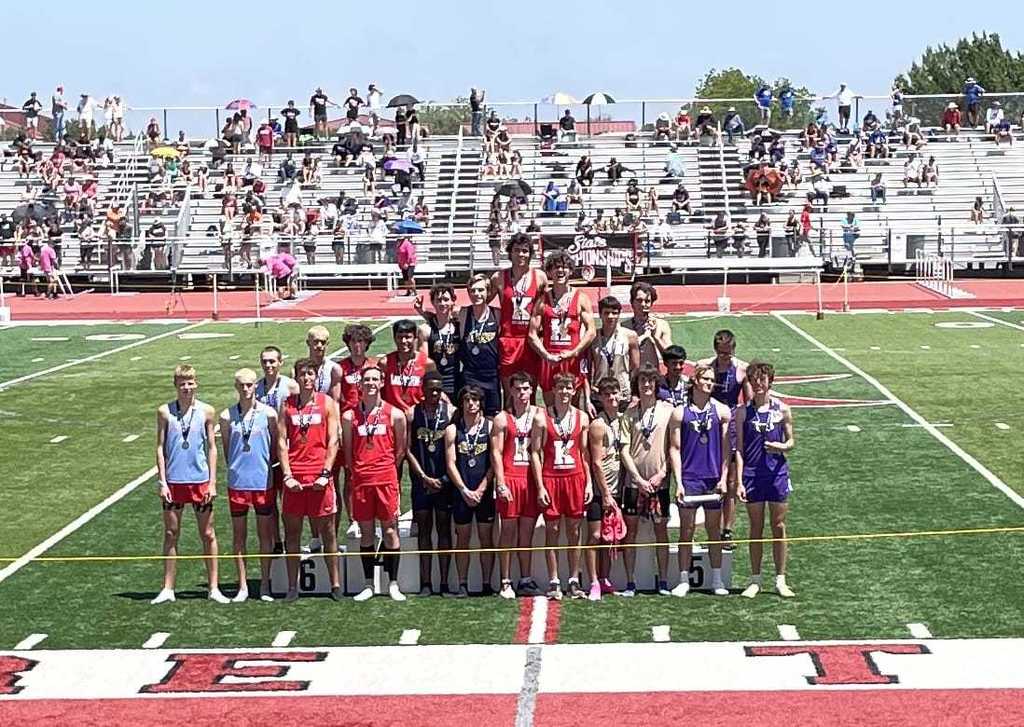 Heavener golfer Jaren Pickle opened with a 162 over 36 holes during the first day of the 2023 Class 3A state golf tournament. Pickle shot 81-81 over the first 36 holes. This is Pickle's second trip to the state tournament.

Heavener Elementary School will be taking up 6th, 7th, and 8th grade Chromebooks tomorrow. Please remember to bring your chromebook, case, and charger.

Heavener banquet is Thursday The Heavener all-sports banquet Is 6 p.m. Thursday at the First Baptist Church Fellowship Hall. All high school athletes eat for free. Cost per ticket for non-athletes is $5.
HHS would like to thank Jessica Qualls for feeding us a delicious lunch today! We appreciate you thinking of us!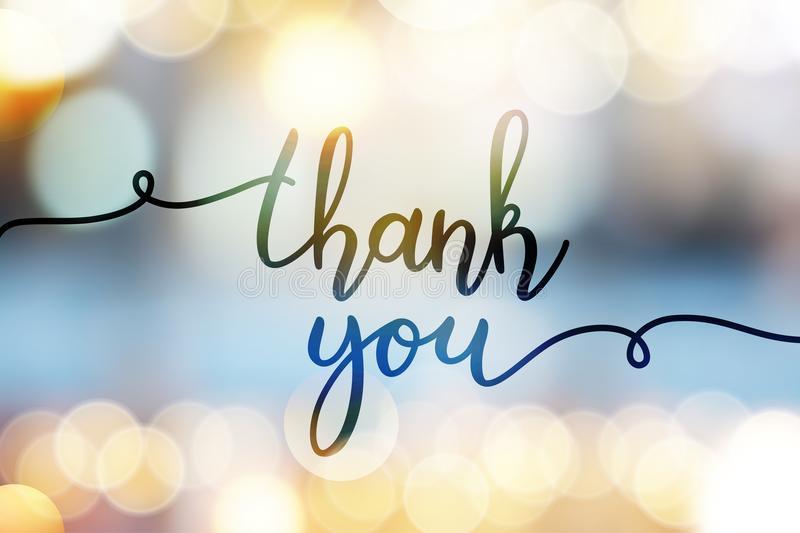 Heavener will be home again Thursday in the state soccer playoffs as the Wolves host Rejoice Christian in the quarterfinals of the Class 3A playoffs 6 p.m. Thursday at Harvey Stadium. Heavener advanced with a 4-2 win at home Tuesday against Locust Grove. Rejoice Christian, a private school out of Owasso, won at Verdigris, 4-1 Monday. The winner of Thursday's match will advance to the semifinals Tuesday against the winner of Thursday's game between Crooked Oak and Community Christian. The Wolves are 8-1. Rejoice Christian is 11-5. If you can't make it to the game, it will be livestreamed courtesy of Heavener Public Schools HERE.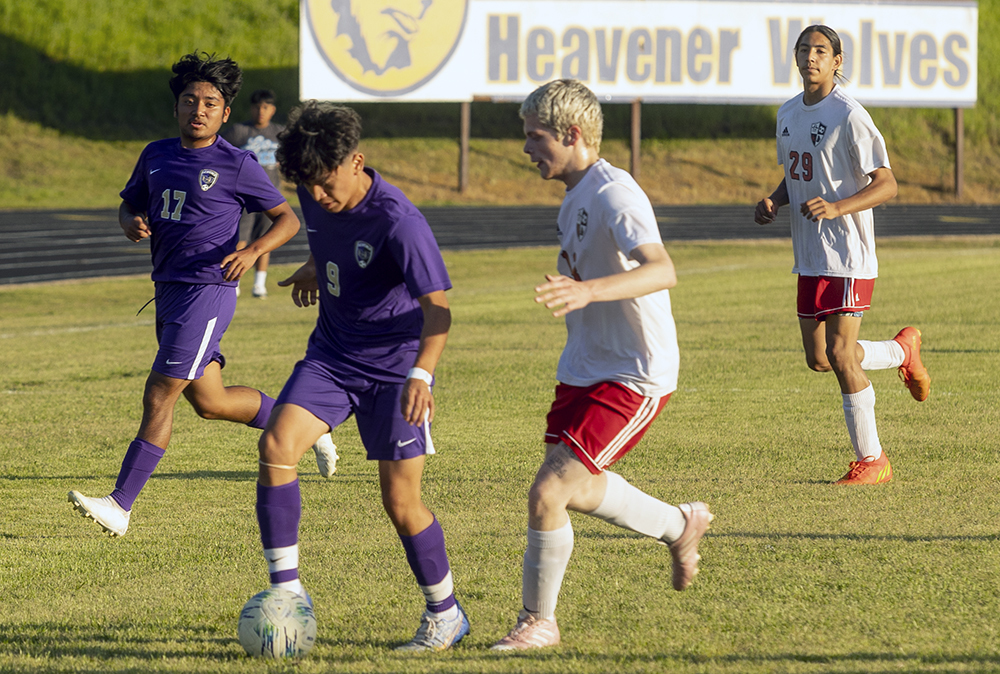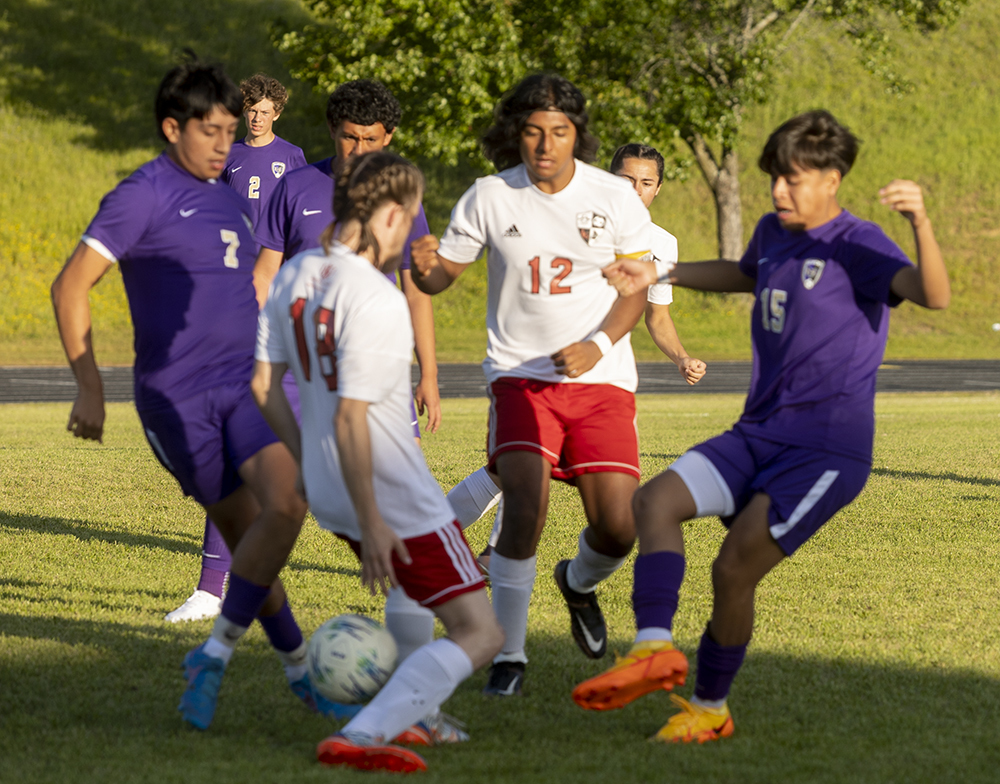 Thursday's second round soccer playoff game will start at 6:00 with our Wolves hosting Rejoice Christian. Come out and support these young men and our quest for the gold ball

There will be a sendoff 4 p.m. Thursday as the track team heads out to the state tournament. People are asked to line the route to give a good sendoff.

Heavener sophomore Jeren Pickle qualified for the Class 3A state golf tournament, which starts Monday at Lakeview Golf Course in Ardmore. This is the second year Pickle has qualified. During the regional tournament, he shot a 173 to clinch his spot at state. Pickle will tee off 8:08 a.m. Monday for the tournament.