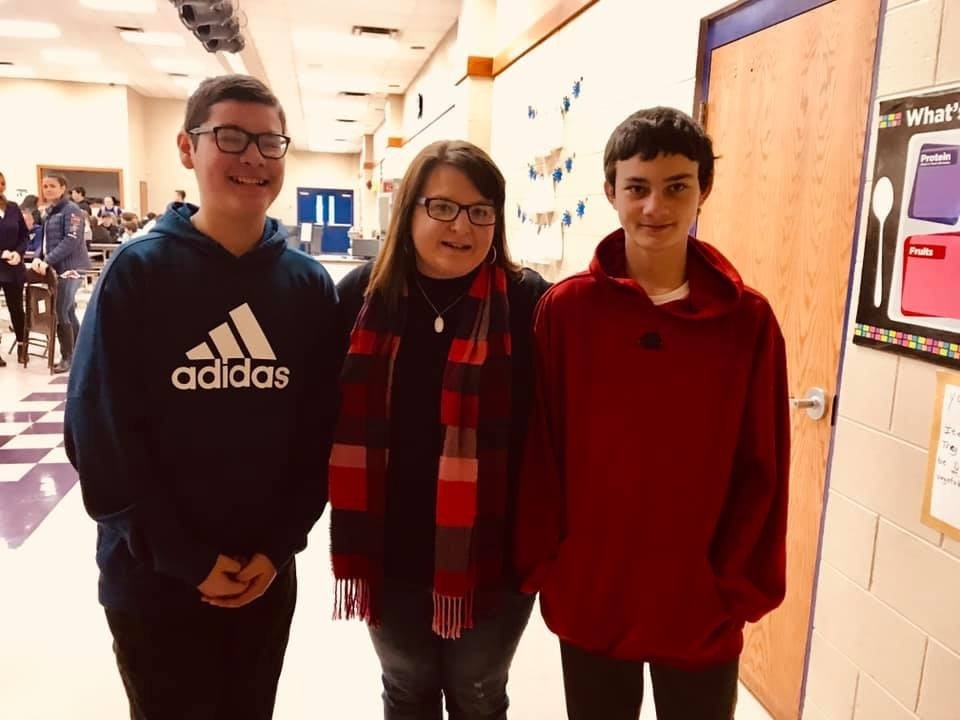 Spelling Bee
Madison Slusser
Friday, January 25, 2019
Elementary/Junior High Spelling Bee
A spelling bee for 5th-8th grade students was held in the cafeteria on January 23rd. The contest came down to Juan Villanueva and Chevy Ragain—both in eighth grade—after several rounds of words. The students were chosen to be in the contest after spelling bees were held in the classrooms. Those who won in the class bees competed in the official school spelling bee.
Some may wonder what exactly one needs to do in order to prepare for a spelling bee. Some people study lists of words, while others enter the contest without studying at all. "I didn't study," said Juan when asked about his method of preparation. Chevy, the runner-up, admitted that he did not study either. Juan and Chevy expressed that they would be interested in partaking in future spelling bees, as they both enjoy the feeling of competition.
While fifth and sixth graders are more eager to participate, the seventh and eighth graders seem a bit more reluctant, but volunteer nonetheless. "I figured the teachers would get mad if only one person signed up, so I figured I would do it," said Chevy. Mrs. Pamela Head is the one behind organizing this event and said, "We have a good time!"
Juan Villanueva will face the next step in competition on March 2nd in Tulsa. He will also participate in the geography bee in the PAC on January 29th. Juan is definitely one to watch out for in future competitions.
--Madison Slusser
Pictured: Winner Juan Villanueva, teacher Sabrina Dyer, and runner-up Chevy Ragain