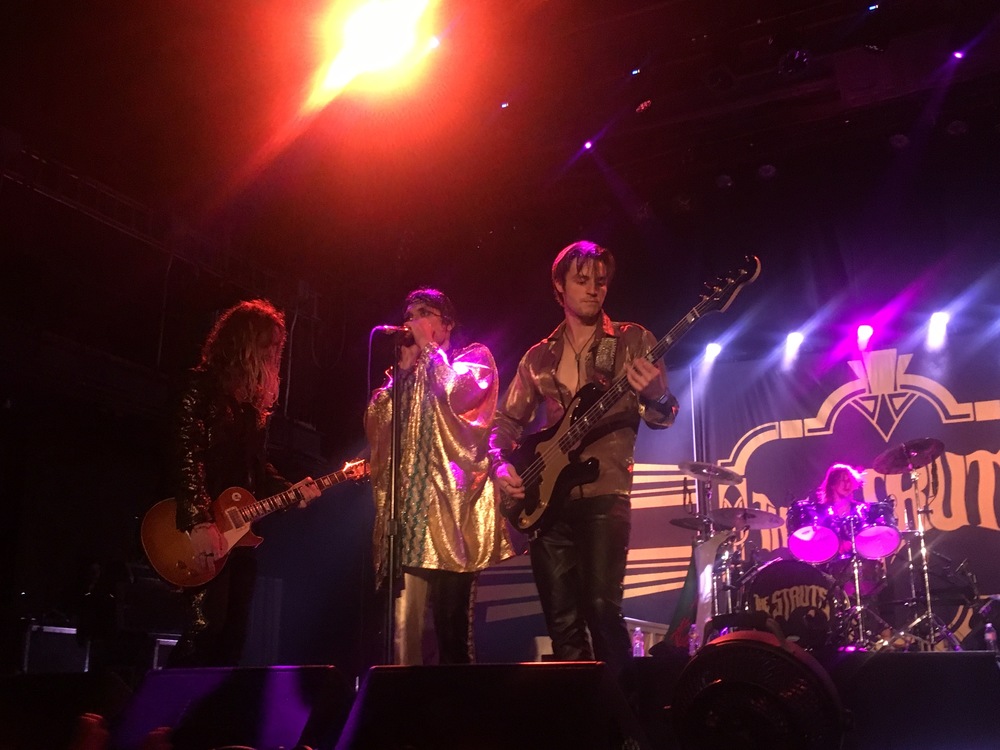 Live Music Near Us: The Struts at the Temple Live
Madison Slusser
Friday, November 09, 2018
Live Music Near Us: The Struts at the Temple Live
The Temple Live in downtown Fort Smith—once a Masonic temple and theater—is an intimate venue that is perfect for seeing your favorite bands live. I highly encourage everyone to purchase tickets for the pit at the Temple Live because it provides an opportunity to be the closest you can ever get to your favorite bands. Plus, it makes the concert experience ten times better. The Struts, a British rock band, performed at The Temple on October 25th.
The Struts know exactly how to deliver the best rock-n-roll shows. Frontman Luke Spiller kept the crowd on their toes, even coaxing us into getting down low to the floor and then jumping up when the band kicked in as if we were a "human firework," as Luke liked to put it. It is clear that The Struts—nodoubtedly running on little sleep—give each and every show their blood, sweat, and tears. The glittering tracks from their debut record "Everybody Wants" were performed with just as much enthusiasm as always. As their brand new album "Young & Dangerous" was just a few hours from being released that night, a few of the new tracks were added to their setlist, which made the show feel even more special.
Guitarist Adam Slack and bassist Jed Elliot took over the stage with their rocking, bluesy solos spectacularly while Luke took a quick break and changed costumes. Drummer Gethin Davies, the creator of the unyielding, head-banging beat, kept the crowd totally enthralled right alongside Jed and Adam. As soon as Luke popped back on stage, the band launched into their cover of Bruce Springsteen's "Dancing in the Dark" (one they do at every show). The cover includes a fan being chosen to hop on stage to play the role of Courtney Cox from the "Dancing in the Dark" music video. Any Springsteen lovers out there?
The Struts' presence is infectious and can't help but possess every single fan to dance and sing along. Although the audience was a mix of older classic rock fans and young glam-rock lovers, everyone danced along all the same when Luke beckoned. There was not one moment that I stood still or didn't sing along. I absolutely loved every minute of it. There is an undeniable awe that stems from watching these guys perform and it leaves everyone wanting more after they exit the stage.
--Madison Slusser