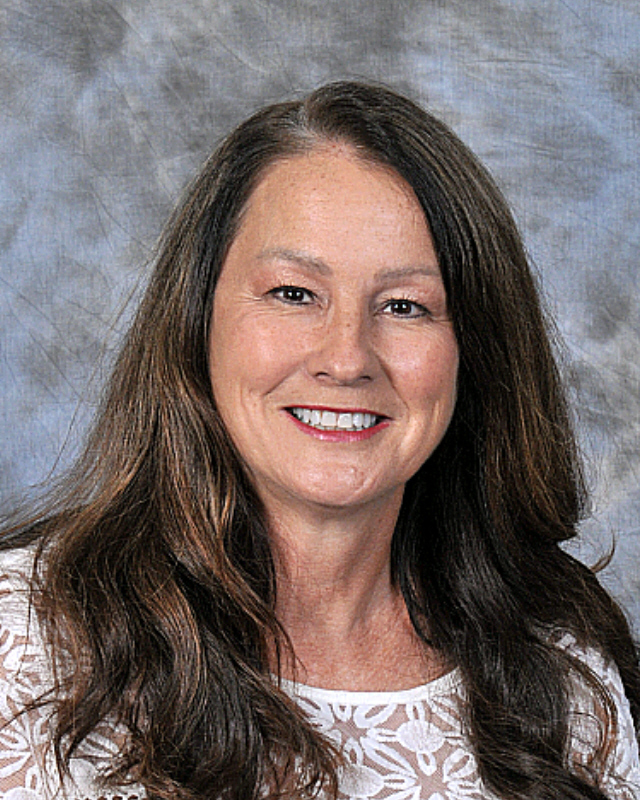 Some Time With Senior English
Madison Slusser
Monday, January 15, 2018
Interview With Mrs. Farmer
By Madison Slusser
Mrs. Renee Farmer went to Carl Albert State College, then Northeastern State University, and proceeded to get her master's degree from the University of Central Oklahoma. She has been teaching for twenty-four years.
Q: Did you enjoy college? What was your favorite part?
Mrs. Farmer: Yes, I did! I think my favorite part was really when I worked on getting my master's degree with adults from Heavener at the University of Central Oklahoma.
Q: Did you always want to teach English?
Mrs. Farmer: Actually, no. I have a double major in Journalism and English, which they don't do double majors anymore. I wanted to actually be a Newscaster like on the 6 o'clock news, 7 o'clock news, or whatever kind of news I could do!
Q: Do you have any favorite books/movies?
Mrs. Farmer: I read a lot of William Faulkner. I'm a strange English teacher that doesn't spend a lot of time watching movies, but if it comes down to it I can always watch Forrest Gump.
Q: What kind of music do you like?
Mrs. Farmer: I like all kinds of music, except for Opera.
Q: Favorite artists?
Mrs. Farmer: Well, lately I've been into Granger Smith. I met him in 2014 in Mckinney, Texas. He's silly, but his talents are really great when he sings so I bought all of his cds.
Q: What is the last book you have read?
Mrs. Farmer: The last book that I read was about the Navy Seal, Adam Brown, who is from Hot Springs. The name of the book is Fearless. I really liked reading it. He was killed in Afghanistan so his wife Kelly and his two children, Nathan and Savannah, have a 5k in his honor every year in Hot Springs. I went to run in it last year and she signed my book.
Q: How do you spend your summer breaks?
Mrs. Farmer: Well, we have a farm. So, riding four wheelers, working, taking care of goats, and mostly just taking care of the land consumes our summer. We have our own acreage and then we manage some acreage from my aunt, so we are busy all of the time with land.
Q: What is your idea of the perfect day?
Mrs. Farmer: A perfect day for me would be going toward Branson or Conway in the fall when the leaves are turning gold and red. The weather isn't too hot or too cold and there is some sunshine. I just like the dry, and looking around at all the changing leaves.
Q: How do you remember all of your students' names?
Mrs. Farmer: It's getting worse! The older I get, the worse it gets. Sometimes I will be out and someone will say "Oh, there's Mrs. Farmer!" And I'll be like "Hey, you!" But like five seconds later I'll remember it. It's a little bit difficult after twenty-four years of teaching.
Q: If you could grow up in any decade, which would you choose?
Mrs. Farmer: I liked the 70s! I love 70s music and clothes. There's not much of the 70s that I would complain about. I think that I grew up in the best decade.
Q: If you could go anywhere, where would you take your students on a field trip?
Mrs. Farmer: As crazy as it sounds, they used to do a ropes course right over in Monroe. That's probably one of the best field trips that you could take kids on. You have to learn to trust, you do the climbing while having a partner that has your rope that has your back and follows you through everything. It's a lot of bonding. So, probably somewhere where there is a zipline and some bonding.
Q: Do you have a favorite tv show?
Mrs. Farmer: I have watched almost every episode of Survivor. I also watch this strange little show called Mad Men. It takes place in the 60s and I really like it! It has a lot of relationship drama and some of it is risqué but I really am interested in it. I also have watched the Alaskan Bush People and Naked and Afraid before they started replaying episodes. I would never want to go on Naked and Afraid but I admire people who do.
What is your favorite season?
Mrs. Farmer: Fall! I love getting outside and having bonfires.
--Madison Slusser