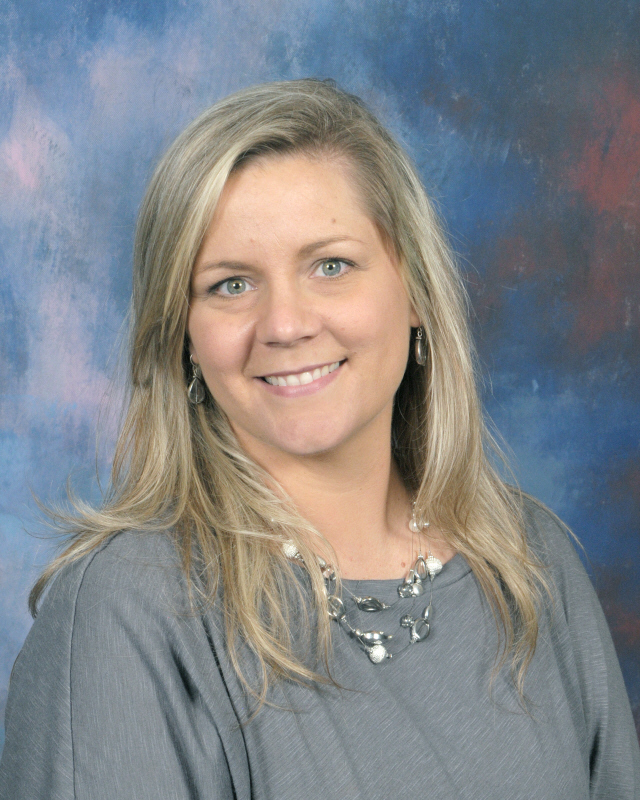 From Bremner to the Classroom, Heavener Teacher Adjusts her Focus
Mackenzie Slusser
Monday, December 11, 2017
Mrs. Schiffner graduated from John Brown University with a degree in Business Management. Her teaching certification is an alternative certification which she acquired through the state of Oklahoma because she had seventeen years work experience in business. She previously worked at Bremner, a food group company in Poteau, Oklahoma. This is her sixth year teaching at Heavener High School.
Q: If given the chance, what other teacher's class would you enroll in? Why?
Mrs. Schiffner: I can think of a lot of teachers, but I would say probably, honestly any of them because like I loved math and science in high school, but I also love poetry. All of the teachers that we have here are so good that I wouldn't mind sitting in any class. I know this because my daughter, Christian, has had a lot of the teachers. She loved Coach Chronister's U.S. History class because they got into a lot of debating and I enjoy that. There's also the English classes and I know that the seniors in Mrs. Farmer's English class are doing a lot of poetry and ballads and things like that and then Mrs. Cruse's English class, they do tons of stuff and she's awesome. I would enroll in any of their classes. I think it would be very fun and I know I would learn something in any class.
Q: What made you decide that you wanted to start teaching?
Mrs. Schiffner: Well, at some point I had pretty much done everything that I could do at Bremner. Everything I could have done, I had done. So, I really like to do different things, I like learning new stuff. I thought that surely, there had to be more for me than to just sit in an office and do paperwork. I don't remember how the idea of teaching came about, but after I looked into it I thought, "You know what, I think that I would really enjoy that," because I learn as I teach. Because technology is ever-changing and evolving, so every year I do something different because things have changed. It's fun for me because I get to learn all the time just like the kids are getting to learn.
Q: What made you want to teach computer classes?
Mrs. Schiffner: I have always loved computers and it's like I said, it's ever-changing and always evolving and it's getting better and I was just drawn to that because I enjoy technology. I also appreciate the fact that it's not the same every day, it's different every day. It's always a challenge and technology doesn't always work like you want it to, so you're always problem-solving and troubleshooting. It's just an adventure every day.
Q: Is there a quote or saying that you live your life by?
Mrs. Schiffner: I love quotes! There are two quotes that stand out in my mind. So, I went to school out of college and I was going to go into nursing school and decided it was not for me, for multiple reasons. Mainly, because I couldn't take everyone home with me and fix stuff, but when I came home, I got a job at Bremner and I worked there for probably ten or eleven years, maybe twelve. My oldest daughter, Christian, was little and my youngest daughter, Bryleigh, was about two years old and I had been on a trip up near Canada. Bremner had a cereal factory, and I had to go up there for some training and I was in a bookstore and I saw a quote that was by Ralph Waldo Emerson and it said, "It's never too late to be what you might have been." At that point, I was like, "You know what, I'm not too old to go back to college. I can do this."So, that's one of the reasons why I went back to college and that has always stuck in my mind. The other quote is from the movie, Mr. Magorium's Wonder Emporium where he's talking about dying and how he doesn't want her to cry because he lived his life, he didn't just sit around and not do anything. The quote is, "Your life is an occasion, rise to it." Life is short and you have to be intentional about living because it's easy to get stuck and not doing anything. We get so caught up in technology, like our phones. It's a fine line, you have to balance it all and sometimes it's hard, but I try to remember that you only get one chance at life and when the moment is gone, it's gone.
Q: What makes a 'good day' at school for you? Or is every day a good day for you?
Mrs. Schiffner: I love being here and I love being around the kids and it's funny how they become, for me, they become mine. I love seeing their faces every day. I was gone for pretty much a week before fall break and I miss them when I'm not around them and it's so refreshing every day to come in and see how their lives are going, what's going on in their lives and then you get to teach them something they didn't know and I get to see the look on their faces when they understand it, so I don't know if I've ever had a terrible day when I'm at school. I love what I do and I love being here.
Q: Let's talk about nursing school, so you went to nursing school after you attended Carl Albert?
Mrs. Schiffner: Yes, I went to Carl Albert and I was there for three semesters and then moved to East Central in Ada and was accepted into the nursing program and I went through two semesters. The second semester we did a geriatric rotation which is where you care for the elderly and it was terribly hard on me because I'm a fixer. I want people to be happy and it's just my nature, but you can't fix everything and it was hard as an eighteen-nineteen year old to realize that I can't fix everything. It was hard for me to separate my personal life from my work life because I wanted to take them all home. Now, as an adult, I realize that anything you do to better someone's life, you did make a difference and you did change something. I wish I had realized that at an earlier age because if I could go back and do it again and know what I know now, I could have done it. I'm happy with my life now, though. It all worked out in the end. That's not to say that someday I won't go back and be a nurse because it's never too late, right?
Q: What song do you know all of the lyrics to?
Mrs. Schiffner: A million. Like, I know a million, I'm not kidding. If a song comes on the radio, I would probably know it, from all the way back from the Elvis Presley era to now. All genres because I'm very eclectic, I'm not just set on one, I like them all. Music is always playing in my house and sometimes three different songs. Christian may be playing music and Bryleigh may be playing music in her room, so we always have music playing. My whole family loves music. It's like, you don't even have to have words for it to be powerful. It's amazing. It's multidimensional and I don't know, I just love music.
Q: What's your favorite genre of music?
Mrs. Schiffner: I'm not sure if I've ever had a favorite because I like everything. At this stage of my life, I would say that I really do love Christian music. Like, Micah Tyler right now. He sings "Different" and it's a song about how he wants to be different than the world and for God to change his heart and to not be like everyone else but to show God's love through his actions. That's the song that every time it's on I'm like, "I love this song!" Honestly, at different times of my life, I gravitate towards different musicians. The cool thing about music is that everybody's musical personality is so different and even if you sing the same songs, it's still different. Like covers, it's the same song but it's different and it will never be the same as the original.