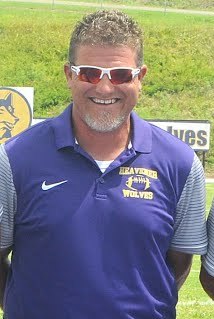 There's a new Assistant Coach in Town!
Gracie Summers
Wednesday, August 30, 2017
We have a new assistant football coach and his name is Johnny Skimbo. He has been teaching for 16 years. His childhood dreams were to play sports and to make money while doing it.His teaching career came about when he was looking for a way to be involved with football and helping kids. For him, college was fun. He was on the Southeastern football team. He says there were a few hard classes and teachers, but for the most part it was easy for him. The best part of his job for him is that he is seeing something new everyday, and that there is never a dull moment. When asked what he wants to achieve, he said "to shape and mold the minds of the youth of America, to help produce good citizens."

By Gracie Summers of The Wolf Howls

Photo Credit: Heritage Portraits