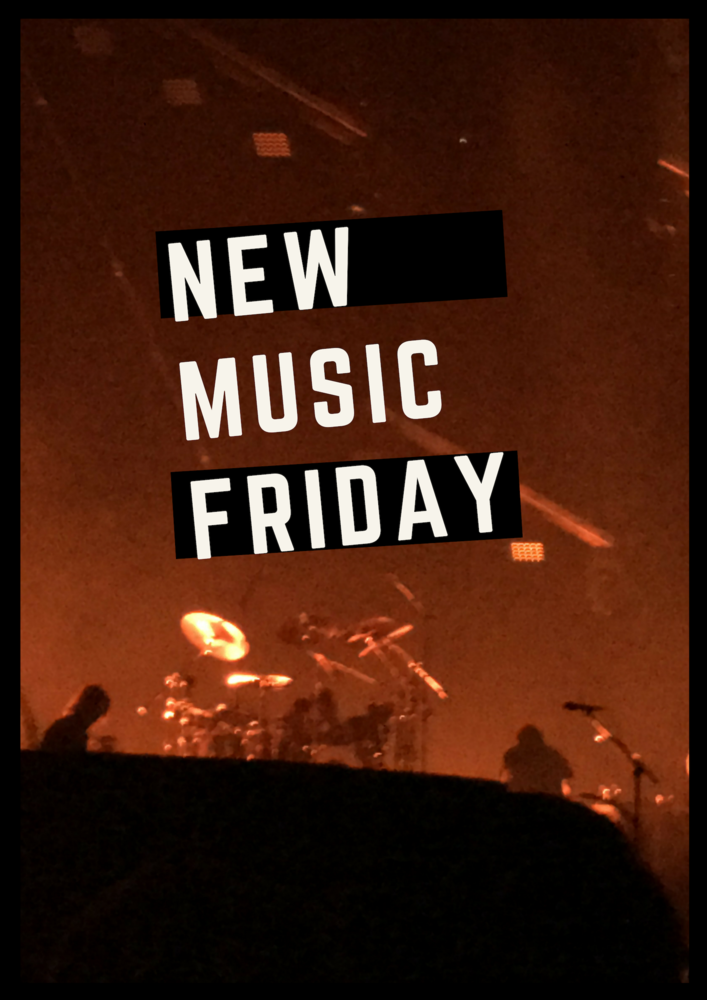 New Music Friday
Mackenzie Slusser
Friday, November 09, 2018
New Music Friday
Gang of Youths "MTV Unplugged (Live in Melbourne)"
Rating: 10/10
Gang of Youths, formed in 2012, is a chest-pounding indie rock band from Sydney, Australia. The band consists of singer, songwriter, and guitarist Dave Le'aupepe, lead guitarist Joji Melani, keyboardist Jung Kim, bassist Max Dunn, and drummer Donnie Borzestowski. Gang of Youths released their first single, "Evangelists," in 2013. It was quickly picked up by radio and the band has since gained a mass following. Since then, Gang of Youths has released their debut album, "The Positions" in 2015, their first EP "Let Me Be Clear" in 2016, a terrific cover of David Bowie's "Heroes" in 2017, and their second full-length album, "Go Farther in Lightness" in 2017 much to critical acclaim. In last year's Australian music awards, "the Arias," Gang of Youths won album of the year, best group, and best rock album for "Go Farther in Lightness." The band is currently on tour supporting "Go Farther in Lightness" and will be back in the states in December after a whirlwind tour of Australia throughout November. The band also spent eight nights last month on tour supporting the Foo Fighters towards the end of their Concrete and Gold World Tour.
Back in August, MTV Unplugged came to Australia for the first time ever. Gang of Youths was the first band to perform for Australia's MTV Unplugged and on October 25th, 2018, they released the emotion-packed, hour-long album, "MTV Unplugged (Live in Melbourne.)" The live album features nine songs from "Go Farther In Lightness" and one song, "Still Unbeaten Life," from their EP "Let Me Be Clear." The songs are stripped back and the band is accompanied by a talented section of strings and brass.
The first song off the live album is "Let Me Down Easy" which is about, "Just dancing embarrassingly," Dave said as he laughed and proceeded to dance "embarrassingly" throughout the song onstage in St. Louis, Missouri. (Dave is actually a fantastic dancer.) This time, Dave did not sport his dance moves during "Let Me Down Easy," but was instead alone singing onstage among hundreds of red roses strewn about the floor and cascading from the ceiling. Dave's talent for writing intense, poignant, and heartbreakingly beautiful songs is absolutely unparalleled.
Dave's lovely deep baritone voice is on display as the rest of the gang back him up with powerful and heavy bursts of drumming, precise and melodic guitar riffs, and vulnerable background piano and synths. That, paired with the emotion-stirring strings and brass, make for a truly captivating and moving performance. Never has a band affected me in such a way where it feels like, with their music, they reach down and embrace and shine light upon the dark parts that lurk within the depths of my being; they remind me that I am not alone.
Gang of Youths is capable of taking the emotions we all inevitably feel and make them palpable by creating music that details it so well and so beautifully that it hurts. Even after listening to this album at least twenty times over, "Persevere" and the closing song, "Still Unbeaten Life," never fail to bring tears to my eyes. The sixth track on the album, "Persevere," is a song about a loss of a friend's baby and finding hope amidst the seemingly unending darkness. "Still Unbeaten Life" is an eight-minute slow-burning song that details finding love and tenderness within turmoil—when everything one knows and holds dear is on the line. Gut-wrenching and beautiful, each song on "MTV Unplugged (Live in Melbourne)" takes one on an emotional journey through love, loss, pain, and joy.
Especially now, in times of despair, it is vital for people to seek solace in whatever they desire. Even in pain, confusion, and turmoil, there is light; one just has to seek it. We cannot go through our lives always rushing to and from commitments without taking a moment to reflect. We truly need to live in the now. Whoever is reading this: pause, take a deep breath, and hit play. Gang of Youths is by far one of the best bands in the world. You'll see why.